Description
Business Abundance Mindset is a supportive community group of fun loving, passionate and successful individuals. Are you an entrepreneur, online business, marketer, consultant, salesperson, business leader, startup business, small business owner or passionate specialist?
This group is all about coming together each month to grow relationships with like minded people, to help each other grow our businesses and have success in life. This Meetup is full of people who will love you, your business and what it is you have to offer. If you want to meet and mingle with other likeminded business owners and entrepreneurs be sure not to miss this event.
I'm very excited to introduce the seventh event for 2017 Business Abundance Masters with speaker: Bede Crasnich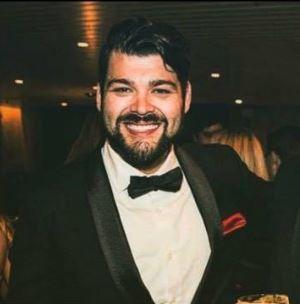 Bede is a Men's stylist and business development consultant.
He has been in the menswear for around 7 years having been in mainly government roles before that.
Bede started out in a regular department store (David Jones) whilst studying a media degree at UOW.
Bede's interest in menswear evolved out of working with garments and then needing suiting for the government styled jobs.
As a stylist it's Bede's role to make sure clients are fitted properly into ether off the rack or tailored suiting. Mainly for grooms parties and individual clients who need business and formal wear. The business development aspect is finding new and often creative ways at increasing the individual stores client base. Now in a world with online shopping and constantly emerging fashion outlets this requires constantly promoting something new.
The first 10 tickets are free and then tickets are $5 each and will cover the cost of the evening.
We will have 2 giveaways to be won on the evening for all who attend along with raffling a bottle of wine with proceedings going to a local charity.
If you're keen on networking with other business owners and entrepreneurs then this event is not to be missed.
See you soon.
Also don't forget to jump onto Facebook and join the group - https://www.facebook.com/groups/216863052104328/
Sarah Harding
Business Abundance Masters Organiser