About this event
The seventh event in our successful Bushido Amateur MMA Series.
Bushido Amateur MMA is the perfect first step in any fighters career. Our rules allow aspiring fighters to learn what it's like to compete in a safe environment and to learn their strengths and weaknesses so they are better prepared to step up to semi-pro and pro rules later in their career.
Our original vision for Bushido however was to make it not just for MMA fighters but for any martial artist or combat sport athlete who wants to test their skills under modified rules.
If you are a Martial Artist or Combat sport athlete from any background or style, Bushido Amateur MMA is a great format to test yourself and your skills.
Fighters are matched in groups with opponents of similar training and experience level wherever possible and everyone gains some valuable fight experience.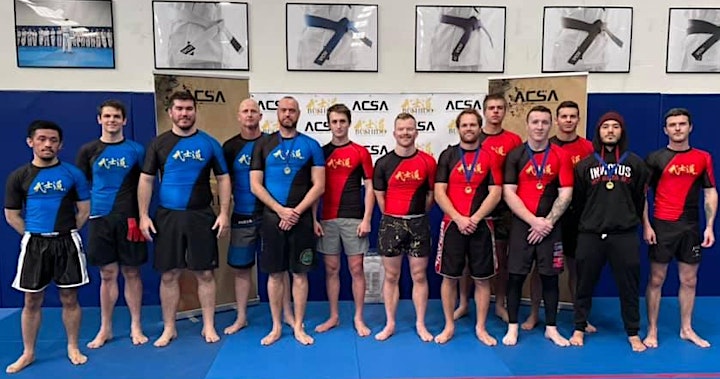 Organiser of BUSHIDO Amateur MMA 7