BushFit will be running FREE sessions, once per week, over 6 weeks from October 10 to November 14 2021.
About this event
BushFit is an innovative program with a holistic approach to health and wellbeing. It incorporates points from research, about how and why time in nature is good us, into a program of movement and conservation activities.
BushFit provides participants with the opportunity to naturally engage in the five ways to wellbeing:
Be active
Connect
Keep learning
Give to community
Be present
Join in each Sunday over the 6 week period for a Tai Chi warm up followed by conservation activities that you can moderate to your own fitness level, and finishing with a cool down session to reduce aching muscles.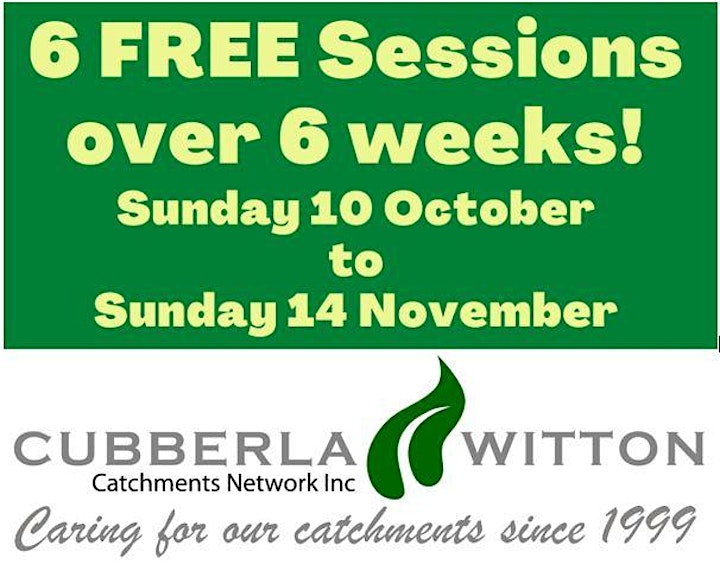 Organiser of BushFit Sessions - Improve your health and wellbeing in nature