Description
Burwood Learning Centre - Open Day
Richard Chua and the team at Talent 100 are thrilled to annouce that we have opened our NEW 4th centre in Burwood.
To celebrate our new Burwood Learning Centre, we will be hosting an open day for all students and parents to meet their tutors and Mentors, Student Services staff and Academic team.
Plus, we will be holding 2 of our most popular seminars:
"Secrets of HSC & Scaling" Seminar
- Hosted by Richard Chua himself
This now famous seminar was created to help educate students and families on the Secrets of the HSC: scaling, subject selection and how your school will impact your ATAR.
You will learn:
Exactly how your ATAR score is calculated
How scaling works
How to translate your desired ATAR into a mark in each of your subjects
The effect your school has on your ATAR (will going to a good school 'pull' you up, or will going to a weak school 'drag' you down)
How to use this information to gain a competitive advantage in your HSC
Plus, Richard will share the personal strategies he used to top the state in his HSC.

'99.95 Series: From Strategy to Execution' Seminar
- Hosted by a panel of 99.95 ATAR achievers
These 99.95 ATAR achievers and Talent 100 Mentors will share their personal success strategies for how they achieved a perfect 99.95 ATAR score in their HSC
This hand picked panel of 99.95 ATAR Talent 100 Mentors will explain how they personally addressed the following key areas when approaching the HSC:
Planning - How to prepare for success
Study Strategies - unique and effective study strategies that work
Creating Habits - learn daily rituals for success
Understanding Scaling - down to the school level
Competitiveness - Why the HSC is a test of competitiveness as opposed to intelligence, and how it can be healthy during the HSC
Time Management - learn different proven approaches
Stress Management - how to stay calm, focussed and in control
Too many students think that there is only ONE way to succeed in the HSC, and don't take the time to trial and learn different study strategies to optimise their personal strengths and weaknesses. For example, some people are most efficient at 6.00pm, while others are at 6.00am.
Every student has their own style of studying. What works for one student doesn't always work for another. This is no different for Richard Chua and his panel of 99.95 ATAR Talent 100 Mentors. They all employed their own study strategies and some of these strategies will be more relatable than others and will help you prepare for your final years and the HSC.
Discover the insights that could help you move from an ATAR of 99 to 99.95.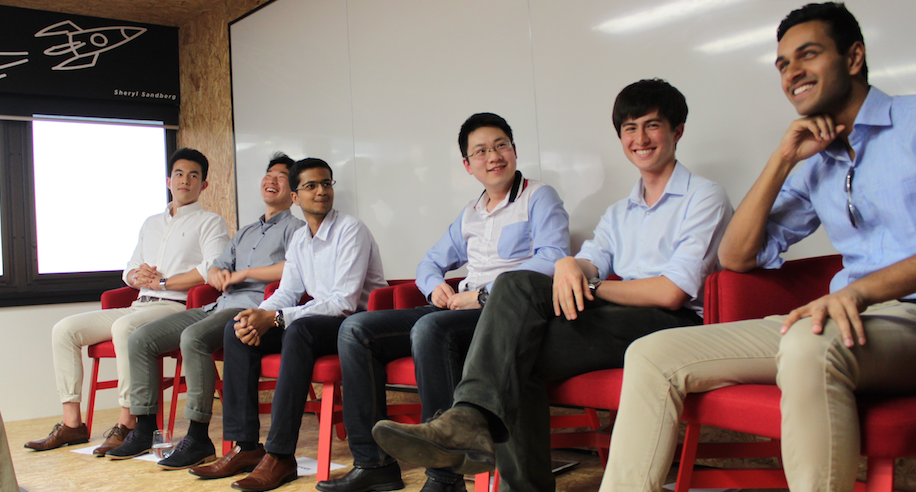 SEATS ARE FILLING FAST. DON'T MISS OUT!