BURRALOW EP Launch + ECHO DEER + PICCOLO BEAR + FATT AT PBC 15 Feb
BURRALOW EP Launch + ECHO DEER + PICCOLO BEAR + FRANKIE AND THE TOURISTS Live at the Petersham Bowling Club.
About this event
BURRALOW EP Launch
+ ECHO DEER + PICCOLO BEAR + FRANKIE AND THE TOURISTS
Live at the Petersham Bowling Club.
FRIDAY 15 Feb from 6:30pm
DOORS: 6:00pm
TICKETS: $12 DISCOUNT Early Bird
Eventbrite
OR $15 on the Door (unless Sold Out)
6:30pm - Frankie and The Tourists
7:30pm - Piccolo Bear
8:30pm - Echo Deer
9:30pm - Burralow (EP Launch)
----------------------------------------------------------------
Burralow is an indie folk outfit fronted by the songwriting duo, Sarah Heydon & Ryan Sheridan. Together these two hopeless-romantic songwriters have penned and orchestrated a collection of stories from life on the road and living in the Blue Mountains.
With a sound inspired from artists such as Cat Power to The Beatles, their shows are dotted with instrument changes and striking melodies.
Sarah sings and performs from behind a stripped-down drum kit and glockenspiel combination, while Ryan sings and wrangles a guitar. The band's timbre teeters between acoustic and electric with fretting double and electric basses (sometimes), Andrew Provan dueling between guitar and mandolin, and Maizy Coombes striking the fiddle.
The group has gained a following from playing venues across Greater Sydney and joined the festival circuit at St. Albans Folk Festival, Salvation Sounds and Good Company.
Burralow's self-titled debut EP was recorded and produced by Tim Kevin over 2017-18 at Oceanic and Tempe River Studios, Sydney.
http://burralow.bandcamp.com/album/burralow
https://burralow.com
----------------------------------------------------------------
Echo Deer sing songs about love, drinking, death and desire. Over the last few years the band have built a strong following with their high-energy and entertaining shows in the bars and back alleys of Sydney's inner west. With influences from Old Crow Medicine Show, Fleet Foxes and JJ Cale, Echo Deer blend folk, country, blues and bluegrass with sweet, homespun harmonies. They are regular fixtures on Sydney's Americana scene and the festival circuit, having featured at Newtown Festival, Majors Creek and the Illawarra Folk Festival.
Their latest EP Side B is available now on Bandcamp, iTunes, and Spotify.
The first single Lost My Way is a whisky-soaked tale of waking up empty handed in the cold light of day with nothing to show but a sore head. The track has been played on triple j, Double J, FBi, and 2SER.
Another track from the EP, Easy Street, recently got to number one on the Amrap Charts thanks to strong support from community radio stations across the country.
https://echodeer.bandcamp.com/?fbclid=IwAR05iFAYsC7mw5a8k3x6bxAm5F41XpGy1UQV2cDacIhKgDnVhB6JF3h23kI
----------------------------------------------------------------
Piccolo Bear are a folk acoustic duo from the Blue Mountains. Their unique sound blends dark and sweet harmonies with banjo, ukulele and guitar.
https://www.facebook.com/pg/piccolobearband/about/?ref=page_internal
----------------------------------------------------------------
Frankie and The Tourists are an indie band based in Sydney fronted by songwriter and vocalist Frankie. The Tourists Adam van Eyk, Jackson Field and Chris Xirocostas are three kind hearted, conscientious, talented souls with Adam Van Eyk on vocal and lead guitar, Chris Xirocostas on drums and Jackson Field on bass.
Playing mostly originals with honest, story telling lyrics written by Frankie. Their quirky style and striking energy takes influence from such artists as Courtney Barnett, Fleet Foxes, Arctic Monkeys and Abba.
Up until recently Frankie (Laura Attwood) has performed as a solo act around Sydney. Having Released an EP her song 'Andy' was awarded by FBi Radio for a place in their 'Cream of The Crop' list. Laura's career highlights include playing Peats Ridge Festival, supporting acts such as Gang of Youths, Tom Stephens and Tim Wheatley.
But closest to her heart are the words "You get songwriting" – spoken to her by Martin Plaza The lead singer of Mental as Anything.
...we got bass, we got drums, we got electric guitar
...and the style comes for free ; )
have a listen...stay a while...
https://www.reverbnation.com/lauraattwood?fbclid=IwAR3gAKSOPjKDK_LOZrimzwDRR2OyGHlwsHNqS6MeVQnTTCJg2HVGvJSt9Fs
----------------------------------------------------------------
Venue: Established in 1896, the Petersham Bowling & Recreation Club (the PBC) is one of the oldest clubs in NSW, with a rich and interesting history. A few years ago the club was snatched from the jaws of property developers intent on building town houses on the site. Now the PBC is a vibrant, dynamic and creative, poker machine-free community club with a strong commitment to environmental sustainability.
The PBC survives on the work of dedicated volunteers and staff and the patronage of the local community and visitors from all over the place.
People come because the PBC is a warm and welcoming old club – a bit worn and beaten-up around the edges – but with great food, a family-friendly atmosphere and a growing reputation as a live music venue.
As a multi-purpose facility the PBC offers sport, music, the arts, space for functions, a selection of tasty beers and wines, great food and lots of opportunities for fun while protecting the open green space for the next 116+ years.
Come and be a part of it! Bring your mates for a drink and some barefoot bowls. Bring the kids for a play while you listen to some great music on a Sunday afternoon. Come to a gig and support Sydney's live music scene. Get involved as a volunteer or just come and enjoy the friendly atmosphere. Everyone is welcome at the PBC!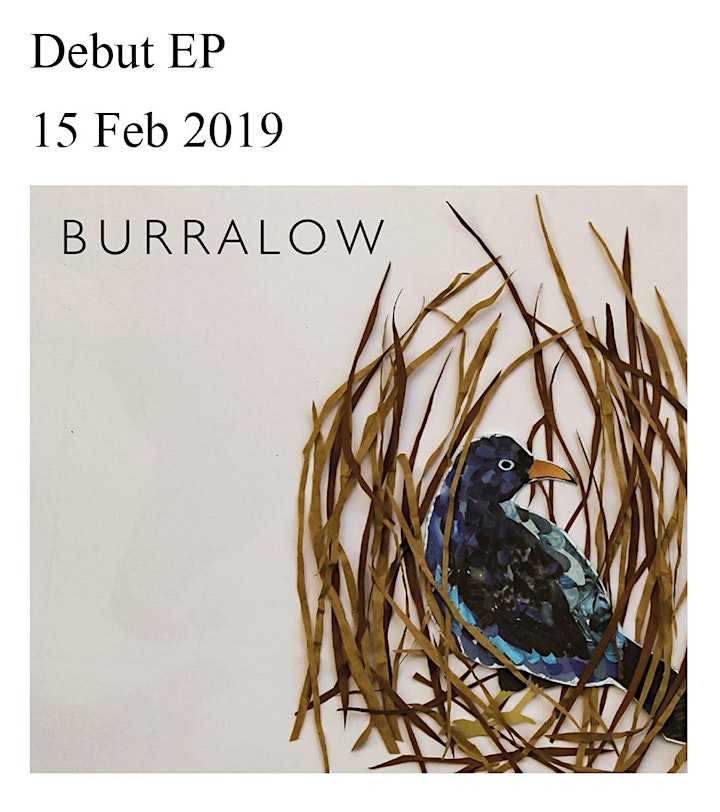 Organiser of BURRALOW EP Launch + ECHO DEER + PICCOLO BEAR + FATT AT PBC 15 Feb