Description
Burnout Outlaws is a premier Extreme Motorsport event.
Elite high horse powered speciality built vehicles compete for thousands of dollars worth of prizes in a loud all out brutal competition.

PRE PURCHASE TICKET INCLUDES VIP PARKING ACCESS THROUGH SPECTATOR GATE ON DAY.
GET IN EARLY!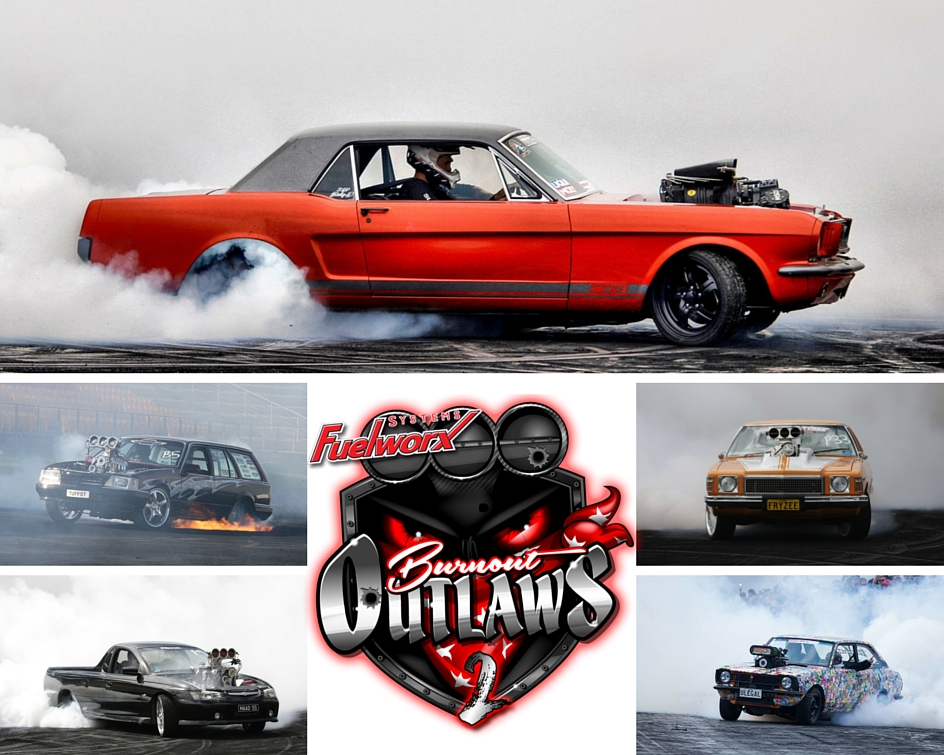 Supercharged Engines are pushed to the limit burning potent methanol fuel all with the aim of turning tyres into burning carcass of melted rubber.
It's an all out brawl between competitors to push their machines to the edge and beyond resulting in a high powered, loud, smoky experience that all will take pleasure in experiencing.
This extreme motorsport event is without doubt not to be missed and one that the whole family can enjoy.

Follow all the pre event activity here:
Facebook: BURNOUT OUTLAWS

Instagram: #BURNOUTOUTLAWS #BURNOUTS