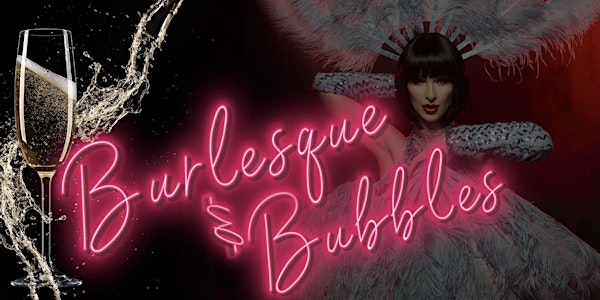 Burlesque & Bubbles - Fundraising for the Love, Hope & Gratitude Foundation
Location
Breathe Stretch Float
153 Flinders Street
Adelaide, SA 5000
Australia
If you have loved 'Flirty Fridays' then you won't want to miss this unforgettable evening of fun, laughter, burlesque and bubbles!
About this event
When you hear the name Glyn Scott following this event, you will picture a woman of unimaginable strength, courage, hope and determination.
Being orphaned at the age of 10 days old then a victim of domestic violence for many years, aiming to survive each day - living in fear with her 3 children - Glyn knows firsthand, the barriers and trauma faced by many in our society. The feelings of being let down by the legal system and government departments, struggling to save and protect her children.
Through her own experiences, Glyn wanted to find a way to put an end to domestic violence and to make a difference to the lives of other victims of domestic violence. Through this, The Love, Hope & Gratitude Foundation, was borne.
During the process of writing her story, she found the courage to bring her perpetrators to justice. Her case reached the High Court of Australia in 2012 and its decision set a precedent that changed the law not only nationally but internationally.
She dedicates each day to the memory of her two eldest sons - tragically taken through domestic violence - and her daughter whose life was changed forever through childhood trauma.
The Love, Hope & Gratitude Foundation does not receive ANY funding - Government or otherwise - and is purely run on the generosity of the community and volunteers.
With COVID having hit the community hard, donations are now, very far and few between.
Join us for an evening of fun and laughter, complete with an hour Burlesque style class - run by Breathe Stretch Float's very own Anthea Perkas - some bubbly and nibbles, where 100% of all profits, raffle tickets and monies given, will be donated to The Love, Hope & Gratitude Foundation.
Optional: Why not bring along your favourite feather boa or head dress to really get into the spirit of the event!
* Refunds will be provided if the event is cancelled due to Government imposed lockdown.
** Please note, this is an 18+ event due to the provision of alcoholic beverages **