Roadshow provides industry news and updates, showcasing exciting and innovative products and services to members across Queensland.
About this event
In this ever-evolving world, the need for businesses to re-think and find ways to soar above the rest has never been more important for survival, growth and longevity.
Many have sought alternative routes when faced with hurdles on the road to a post-COVID future. For some, this has led to fresh ideas which have allowed their businesses to take flight, rising above the tough times.
The panel & the hot topics
At the 2021 Master Builders BUSSQ Roadshow, we'll deliver expert insight on what you need to do to approach things differently, topics you need to keep up with and how to prepare and future-proof your business.
This year, we'll equip you with the knowledge, takeaways and practical tips in these key areas: the outlook for 2021, handling delays, shortages and cost hikes, using innovation to keep your business relevant, keeping cashflow going, why a preventative approach to mental health is crucial, and a discussion around the concept of 'no jab, no work'.
Network, exhibitors & prizes
It's the perfect chance to network, see first-hand our exhibitors' innovative products and services, plus win some fantastic lucky door prizes.
LIMITED SPOTS AVAILABLE!
Register for yourself and a mate today! Due to social distancing restrictions all attendees must register to attend their local Roadshow event.
Registered, but can't make it anymore? No worries, please call our team on 1300 30 50 10 so we can open up your spot to someone else.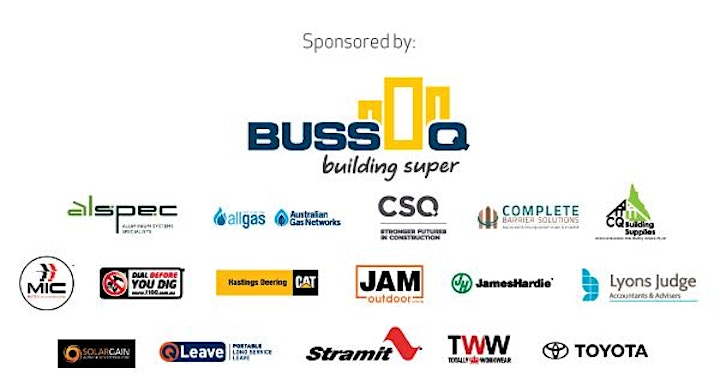 Organizer of Bundaberg Master Builders BUSSQ Roadshow