A chance for women in the building and construction industry to come together and discuss/overcome challenges they are face in the industry.
About this event
GET THE LOW DOWN ON REDUCING RISK AND MANAGING YOUR FINANCES FOR THE QBCC
Plus, the opportunity to upskill and network with like-minded women working throughout the construction industry.
You don't want to miss our upcoming Influencers Workshop! Join us on Wednesday, 3 November where you'll have the opportunity to network with other women in a male dominated industry.
We'll discuss how to reduce financial risk, among other risks within your business, and you'll hear tips and tricks from our guest speaker, Ulton Business Services Manager, Natalie Macdonald, on how to manage accounting issues, particularly for QBCC licensed businesses.
OUR SPEAKERS
NATALIE MACDONALD - Business Services Partner, Ulton
For almost 20 years, Natalie has played a key role in the development and success of the firm by building strong, trusted relationships with her clients. She is well versed in providing strategic tax and business advice to clients. Natalie is skillful in providing SME's advice on strategic planning, restructuring, business consulting, tax compliance, due diligence and management reporting. Natalie can explain complicated concepts in easy to understand ways to her clients, ensuring that they have a full understanding of the financial outcomes.
Natalie works collaboratively with clients and other trusted advisors, to ensure compliance obligations are met and that commercial insights are leveraged to help her clients achieve their goals.
IAN LANGER - Wide Bay Burnett Regional Manager, Master Builders
As the local regional manager for Master Builders, Ian ensures that up to date industry information and support is available to the regions diverse membership base. His role also sees him engaging with various stakeholders to facilitate growth within the local construction industry.
Holding an MBA and qualified in Strategic HR, WH&S and Training and Assessment, and experienced in leading teams across a diverse range of industries, Ian is passionate about providing opportunities for local building and construction operators to develop the skills and knowledge they need to stay ahead of the curve.
RSVP BY WEDNESDAY, 27 OCTOBER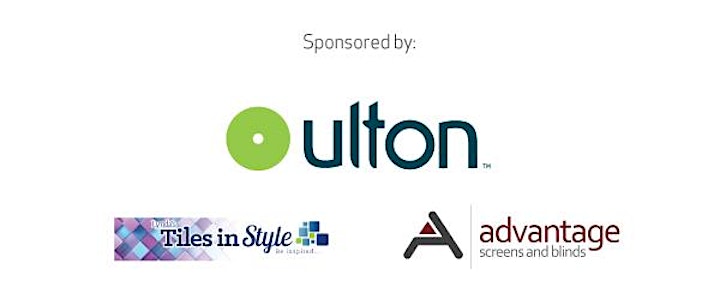 Organizer of Bundaberg Influencers (Women In Building) Workshop