Description
Date: Thursday, 8 August 2019
Location: Room 1, Level 15, 140 Arthur Street, North Sydney, NSW 2060
Time/Duration: 8.30am – 1:00pm
Suited for: Senior HR executives, HR Managers, Business Owners, People and Culture Managers, Directors, HR Business partners and anyone responsible for managing employees.

Presenter: Luis Izzo, Managing Director - National Sydney, Australian Business Lawyers & Advisors (ABLA)
---
Course Overview
Managing staff is complex, time consuming and potentially legally explosive if not done correctly.
As a manager, your duty of care is to provide everyone with a safe place to work, without fear of being bullied or harassed.
While you can't control how people behave, you can set the boundaries in the workplace with clear and precise policies, induction processes and an effective process to handle any disputes that arise.
This half-day training course will cover best practice operating principles to minimise risk in your workplace with harassment, discrimination and bullying. You will also walk away knowing:
The difference between bullying, harassment and victimisation

Who is liable when things happen

The role of management and employer

How to handle a complaint effectively
Spend the money on upskilling yourself or one of your managers, rather than having to pay the price later with an unfair dismissal claim.
If this sounds like the course that will help you or one of your managers work smarter, register today.
---
8:15 am - Registration
8:30 am - Training commences
1:00 pm - Training concludes
Morning tea and light lunch included. Please notify the organiser of any dietary requirements before the day.
---
About the trainer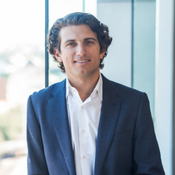 Luis Izzo
Managing Director - Sydney Workplace
Australian Business Lawyers & Advisors (ABLA)

Luis has over a decade's experience practicing as a specialist employment and industrial relations lawyer acting for a broad range of employers across both the private and public sector.

Luis' advocacy experience in State and Federal Courts and Tribunals is extensive. In addition to achieving successful outcomes for clients as an advocate in numerous unfair dismissal and industrial dispute arbitrations, Luis acted as one of the lead employer advocates in the 2014/2015 Fair Work Commission Annual Leave Test Case as well as the highly publicised 2016/2017 Penalty Rates Test Case. Following heavily contested hearings in both proceedings, Luis ultimately succeeded in securing a raft of amendments to modern awards in respect of both annual leave and weekend penalty rates.

Luis is the trusted advisor for a number of organisations when it comes to large scale industrial bargaining. In the public sector, he has been the key advisor on department-wide enterprise agreement negotiations, covering tens of thousands of public sector employees. In the private sector, Luis has advised on enterprise bargaining for the transport, education, aviation, manufacturing, pharmaceutical and food and beverage industries. This experience has also extended to obtaining orders preventing unlawful industrial action and successfully resisting good faith bargaining claims and scope order applications filed by union parties.

Luis has conducted numerous investigations for clients in relation to internal employment disputes and bullying and harassment matters and continues to be a lead litigator in the developing field of General Protections and bullying litigation.

In addition to working in private practice, Luis has been seconded to the Australian Federal Police and the Fair Work Ombudsman, working on a variety of employment related litigations and prosecutions and is a member of the Law Society of NSW's Employment Law Committee.
---
FAQs
What's included in the price?

All training course material, refreshments and light lunch are included.
How can I contact the organiser with any questions?
Contact Tori Smith: 02 9458 7384 or tori.smith@ablawyers.com.au
What's the refund policy?
Participants will receive a full refund if they cancel at least seven (7) business days prior to the scheduled event. However, if participants cancel less than seven (7) business days before the event, no refund will be made. If there are insufficient participants, we reserve the right to cancel the event and participants will be transferred to another module of equal value or receive a full refund at their election. We will give 3 business days' notice of any such cancellation.
Do I have to bring my printed ticket to the event?
Yes, you will also be required to provide your proof of Identification.
Privacy policy
To understand how we protect your privacy, please refer to our Privacy Policy.