Description
Date: Thursday, 8 August 2019
Location: Room 1, Level 15, 140 Arthur Street, North Sydney, NSW 2060
Time/Duration: 8.30am – 1:00pm
Suited for: Any HR professional or individual responsible for the HR function in a business.

Presenter: Joe Murphy, Managing Director - National Workplace, Australian Business Lawyers & Advisors (ABLA)
---
Course Overview
Managing staff is complex, time consuming and potentially legally explosive if not done correctly. As we see in the media regularly, almost every second person has experienced some form of bullying, harassment or discrimination in the workplace.
Every employer has a duty of care to provide all employees with a safe place to work, without fear of being bullied or harassed. Implementing a zero tolerance within the workplace culture is a key step in doing this. It is important to provide the tools and strategies for those in positions of management or human resources to recognise this behaviour and to be confident in handling it.
This half-day training course will cover best practice operating principles to minimise risk in your workplace with harassment, discrimination and bullying. The course will demonstrate how you can set boundaries in the workplace with clear and precise policies and procedures, and it will work through practical case studies that will give you the confidence to handle any disputes that arise.

This comprehensive course will cover:
The difference between bullying, harassment and discrimination

Examples and case studies detailing impact on the business

Who is liable when things happen and steps you can take to minimise damage to all parties

The role of management and steps to take to minimise exposure

Steps to take when a complaint is made

Grievance procedures

Performance management in this scenario

How to deal with difficult situations

Legislation and case studies that show precedent
Join your peers and upskill on these essential HR skills today. Spend the money on training the team to minimise this behaviour, rather than having to pay the price later with an unfair dismissal claim.
All course content has been prepared by Luis Izzo, a legal expert from the award-winning 'Employment Team of the Year 2018'.
---
8:15 am - Registration
8:30 am - Training commences
1:00 pm - Training concludes
Morning tea and light lunch included. Please notify the organiser of any dietary requirements before the day.
---
About the trainer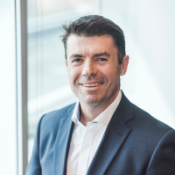 Joe Murphy,
Managing Director - National Workplace
Australian Business Lawyers & Advisors (ABLA)
Joe is a principal and Director at Australia's leading workplace relations law firm, Australian Business Lawyers & Advisors (ABLA). He has over 20 years experience in litigation with the last 17 being focussed on being an expert in employment and industrial relations.
During the last 17 years, Joe has been involved in many complex and sensitive workplace investigations involving misconduct, discrimination, unfair dismissal, bullying, harassment, workplace health and safety.
As an experienced advocate and lawyer who regularly represents employers from all industries and demographics before the Fair Work Commission, the Courts and other Tribunals, Joe understands the very important aspects of an investigation so that employers are well equipped to avoid those problems both common and unique to investigations.
---
FAQs
What's included in the price?

All training course material, refreshments and light lunch are included.
How can I contact the organiser with any questions?
Contact Tori Smith: 02 9458 7384 or tori.smith@ablawyers.com.au
What's the refund policy?
Participants will receive a full refund if they cancel at least seven (7) business days prior to the scheduled event. However, if participants cancel less than seven (7) business days before the event, no refund will be made. If there are insufficient participants, we reserve the right to cancel the event and participants will be transferred to another module of equal value or receive a full refund at their election. We will give 3 business days' notice of any such cancellation.
Do I have to bring my printed ticket to the event?
Yes, you will also be required to provide your proof of Identification.
Privacy policy
To understand how we protect your privacy, please refer to our Privacy Policy.