Skills for Stronger Families.
About this event
As parents we play the most important role in helping our children when they experience anxiety. Whether they experience the everyday anxiety that comes with being human, or the anxiety that gets in the way of everyday life — there are skills and strategies we can teach our children, to not only help them cope but thrive, now, and over their lifetime. Join best-selling author and anxiety educator Dr Jodi Richardson to:
• Develop your understanding of the brain's alarm system
• Identify anxiety and teach your child/teen to recognise it when it's rising
• Teach your child/teen the most important question to ask themselves with each worry
• Learn how to teach your child/teen thinking strategies to manage worry
• Learn effective strategies to dial anxiety symptoms down.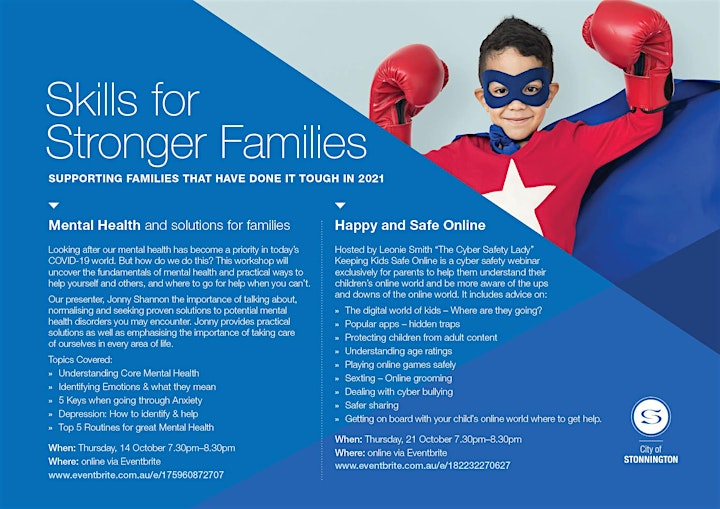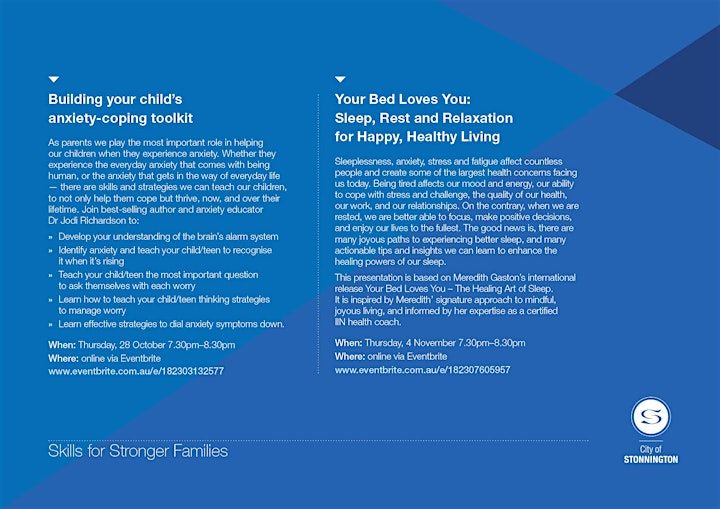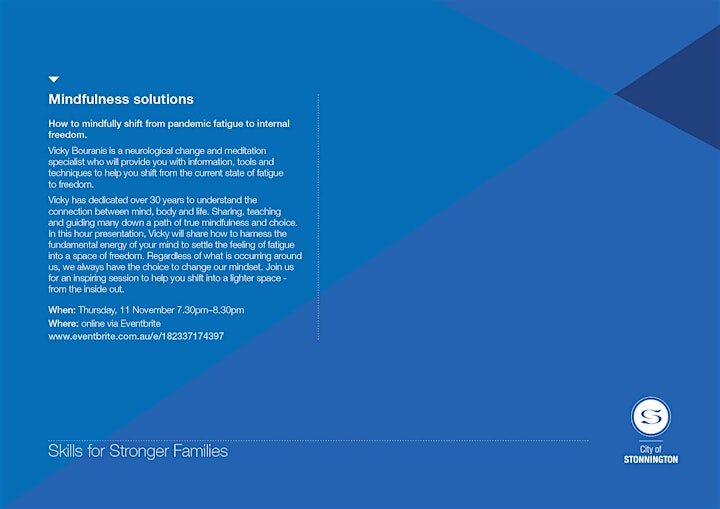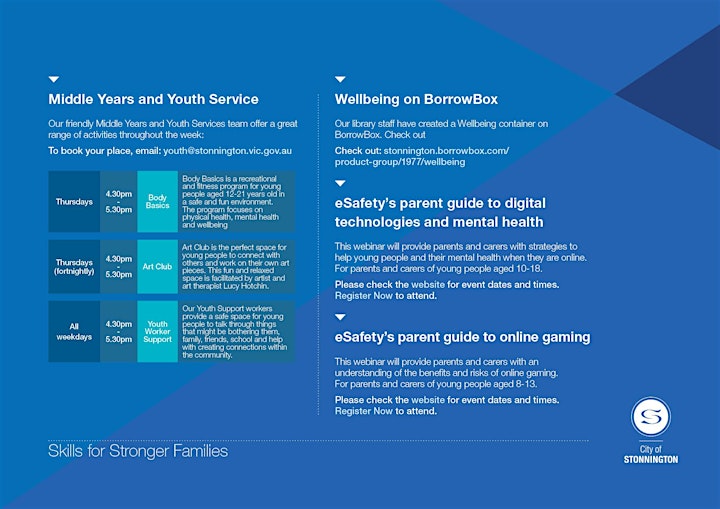 Organiser of Building Your Child's Anxiety-Coping Toolkit - Dr Jodie Richardson.
As part of our commitment to providing quality services for Stonnington families, Council hosts a series of affordable parent information sessions each year.
With a focus on promoting children's health and wellbeing, and building family resilience, the sessions are designed to provide parents—a child's most important teacher—with practical tips and strategies to help them thrive.