Building your business through Inbound Marketing - Vivacity Marketing - Mul...
Description
INCREASE YOUR REVENUE
Learn how to successfully market your business, capitalise on the decision making of buyers and raise the revenue of your business!
Presented by Vanessa Geraghty McGann - Founder and Director of Vivacity Marketing – this workshop is essential for business owners looking to strengthen the marketing of their business. With a proven marketing system that puts strategy before tactics, this provides you with more traffic to your website, more conversions of visitors to leads and leads into the loyal, repeat customers.
Who should attend?
Business owners

Any of your staff who are involved in the marketing of your business
Modules covered:


A) Marketing Strategy and Integrated Sales & Marketing Plan
Having the correct strategy in place ensures that marketing costs and efforts are fruitful. This module will determine:
Your unique point of difference
Your ideal customer and buyer personas
Your core message and branding
B) Examine the 'buyer journey'
Understanding the process that buyers' encounter will enables your business to capitalise on the decision making.
C) Developing an Inbound Marketing plan
Tailored to your business, the Inbound Marketing plan will enhance the sales process and conversation rates. This module will also discuss Customer Relationship Management (CRM) and introduce a best-practise CRM system.
Each module will involve an interactive, group session to apply the methods and information to your business. Vanessa will use examples on how these steps are applied to her current clients and demonstrate live Inbound Marketing campaigns.
At the conclusion of the workshop, you will have:
> The specifics of your business' target audience and point of difference
> Strategy to support your marketing efforts
> Sales and marketing tools including Inbound Marketing
> Inbound Marketing plan for your business
> Promotion of your businesses to fellow attendees
Early-bird tickets are now available and spaces are limited.
Please note that ticket price includes:
Vivacity Marketing's workbook

Light Refreshments

Opportunity to network (both before and during the workshop)

Access to the 2018 Multicultural Business Expo (at the same location of the workshop)

Venue parking
---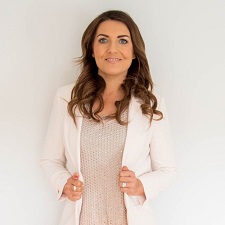 Vanessa Geraghty McGann – Vivacity Marketing
Vanessa Geraghty McGann has more than 15-years' experience in marketing – working for global brands such as Coca-Cola, Nestle, BP and Cadbury across Europe and the Asia Pacific region. Since moving to Perth in 2009, Vanessa has held senior marketing roles at the Western Force, Mortgage Choice and GE Finance plus started a part-time health and wellness business called PTV Personal Training.
In 2017, Vanessa launched her own Marketing Consultancy and Coaching business - Vivacity Marketing - which helps owners grow their business and gain new customers through various techniques and processes, such as the use of Hubspot Inbound Methodology
Vanessa is passionate about helping small business owners thrive – offering one-on-one marketing coaching for start-ups and outsourced marketing strategy and services for more established businesses.