Building Vocabulary - Beyond Glossaries and Definitions - with Misty Adoniou

Saturday, 21 September 2019 from 9:00 am to 1:00 pm (ACST)
Event Details

Educator's Workshop
Special Guest Speaker: Misty Adoniou
Building Vocabulary
- Beyond Glossaries and Definitions
We are truly excited to offer you the opportunity to spend a day with Misty Adoniou, Adjunct Associate Professor in Language, Literacy and TESOL at the University of Canberra, and a Principal Fellow at the Melbourne Graduate School of Education.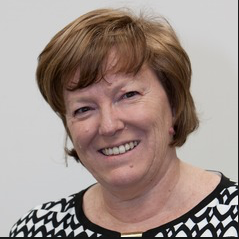 Misty researches and writes in the fields of literacy and teacher professional knowledge, and is a passionate advocate for the use of quality literature to teach children to read and write. She works with educators around the globe leading professional learning in spelling, grammar and writing. Her latest book is 'Spelling it out – How Words Work and How to Teach Them', published by Cambridge University Press.  

In Misty's words...
The size of a student's vocabulary is a reliable predictor of success in school. There is a growing awareness of the importance of vocabulary, and vocabulary teaching strategies are increasingly commonplace in schools.
 Glossaries, the Frayer Model and lists of Tier 1, 2 and 3 vocabulary are common approaches to vocabulary teaching but have their limitations.
In this workshop I offer two additional perspectives on the teaching of vocabulary which schools can incorporate into their existing approaches. 
1.      Words take their meaning from the company they keep – so all vocabulary teaching must be done in context.
2.      The hardest words in a text can often be the smallest words.
 I will use classroom examples to illustrate the veracity of these points, and discuss what they mean for instructional practices.
Hope you can join us for an inspiring day with one of Australia's leading voices in literacy learning.
Phil Callen
Sharon Callen
Lisa Burman
Please indicate dietary requirements when registering. 
Please note: Registration is via credit card through Eventbrite only.  Manual invoicing is not available for this event. 
Sales close on Monday 16th September.
Have questions about Building Vocabulary - Beyond Glossaries and Definitions - with Misty Adoniou?
Contact Lisa Burman
When & Where

Glenelg Golf Club
James Melrose Road
Novar Gardens, SA 5040
Australia

Saturday, 21 September 2019 from 9:00 am to 1:00 pm (ACST)
Add to my calendar
Organiser
Lisa is an experienced teacher and school leader.  She currently works as a Pedagogical Consultant based in Adelaide, South Australia. Her work supports educators and prior-to-school and primary school leaders to develop site wide plans for pedagogical change.  Lisa's interests include early childhood education and care, imbedding and contextualizing the principles of the Reggio Emilia educational project within learning environments, play, literacy learning, inquiry learning and strengthening children's connection to nature. She is passionate about pedagogies that see children as capable and competent learners who are skilled in researching life and making connections. Her favourite work is side-by-side with children and educators in their learning settings.  
Lisa's workshops and conferences are highly interactive, engaging and fun experiences. Lisa writes a quarterly newsletter and is presently working on ideas for her second book.  Her first book was published by Redleaf Press and is titled "Are You Listening? Fostering Conversations that Help Young Children Learn".