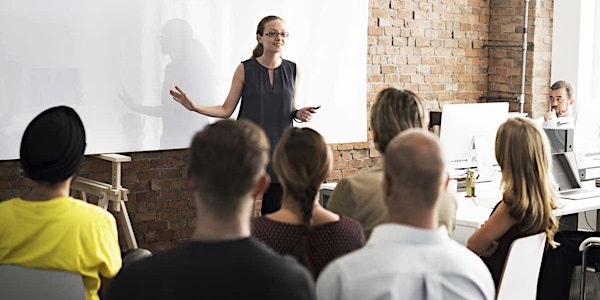 Building Relationships in Sales
Building Relationships in Sales
About this event
Selling Relationships
How to Use The Rules of Likability to Your Advantage
At some point, we all have wondered if we are likeable people. You can bet that you have asked your friends if they like you and why. It's great to ask your friends, but we cannot ask strangers the same question. They might be too timid to express their opinions or too neutral.
All of us need to feel authoritative. Thankfully has our own trainer who can help. This course will help you determine if you are likable by using the 12 Rules of Likability. It also teaches you how to make your likability a competitive advantage in business.
The Seven Influences on Forming Relationships
While relationships are essential, employees must also learn how to build them using the 7 influences: Similarity. Appearance. Complementarity. Competence. Reciprocity. Proximity. And Exchange. Find out how to build more successful relationships today!
The Johari Window
Relationship building is a science that involves understanding yourself and others. As the scientific method suggests, we create hypotheses about relationships and discard them when they no longer serve us. If they are still viable, we can transform them into theories. The Johari Window, which was developed by psychologists Joseph Luft (and Harrington Ingram) is a proven example of this. The trainer will explain how the Johari Window can help one self-assess and allow others to provide feedback.
Some of Dale Carnegie's most important ideas
People who are successful often look to others for ideas that can help them become better people. We also take inspiration from Dale Carnegie's book "How To Win Friends and Influence People". This book is widely regarded as the "Sales Bible" and is essential in building successful relationships in business. Your trainer will teach you more about Dale's ideas, and help you become a better relationship builder.
How to communicate more effectively
Imagine yourself telling yourself "you can't" and then realising that 20 years later, you could have done it. It is the simple distinction between "can" or "can't", that can determine how successful you are.
communication plays an important role in building relationships. Each word, every action, and every gesture can either make or break a company. It is important to learn about high-pressure sales techniques and the psychology behind communication channels. As you navigate the business world, our trainer will assist you to make communication a fine art.
How to network
Although it is difficult and taxing to build a network, it can help you make friends last a lifetime, strengthen business relationships, and allow you to reach more people if you are ever lost in the desert. You can make lasting connections with people and form strong connections, even if you're not serious about networking.
Learn more about the 4 Degrees Relationships
It is not a secret that we like to call people according to their importance to us. You may call someone next to you a friend, a parent or a friend. This is a common way we use to learn how to talk with them. For example, you may find yourself sharing inside jokes with your best friend and finding it difficult to laugh next to fellow businessmen.
We often struggle to gauge the extent of our relationships with others. We find it difficult to approach others when this happens. Don't worry, our trainer will explain the 4 levels of relationship. You can then assess how well-developed you relationships are with others. We will also be having lively, interactive discussions about the subject.
These Tips From Relationship Experts Will Help You Be Popular
At some point in our lives, we all attempted to figure ourselves out using only our mental faculties. We can confidently say that it is very difficult to do this on your own. You don't have to worry about it though, as there are many tips and tricks that can help you become a successful business relationship builder. We can only do so much, but we can make relationships a fine art together.
Body Language Techniques to Help Build Relationships and Convey the Right Image
The spoken word alone is not enough to communicate with others. Employees need to be aware of their body language, which can lead to customers or colleagues fleeing in dismay. There are psychology and science behind body language and they can make you a charismatic worker. Find out how our trainers can help you with this.