Exclusive event for NAB customers - with Stefan Kazakis from Business Benchmark Group
About this event
We're excited to announce an exclusive event for NAB customers.
We're excited to announce an exclusive two hour workshop for business owners for NAB clients.
We have invited two of Australia's best thought leaders in small business strategy to share their advice and expertise on building partnerships with your bank in business in 2021.
They are the real deal and we're excited to have secured them both for this workshop for you.
First is Stefan Kazakis, the founder of Business Benchmark Group and author of "From Deadwood to Diamonds" and "How to Grow A Business" which focus on growing benchmark businesses.
Joining him is Alan Miltz, the co-founder of Cash Flow Story, one of the easiest and practical tools for scaling your business cashflow and the co-author of the Global Best Selling Book "Scaling Up".
His analysis techniques are being used by tens of thousands of companies in over 92 countries.
Alan and Stefan will share with you the techniques and tools to
✔ 2x your cash flow
✔ 3x your profit
✔ 10x valuation in the next 3-5 years
Tickets to this event are usually $99, but free for NAB Clients.
We're committed to helping small businesses thrive!
Who is this workshop for?
If you own a business with 3 to 30 people on your team, this workshop is tailored for you. Get realistic and practical advice from two of Australia's top business experts - so make sure you:
✔  Come armed with questions!
✔  Enjoy yourself
✔  Share your success stories
Thursday 13 May - 10:30am
Boardroom - NAB Camberwell Business Banking CentreLevel 1, 990 Toorak Road, CAMBERWELL, VIC
With Stefan Kazakis and Alan Miltz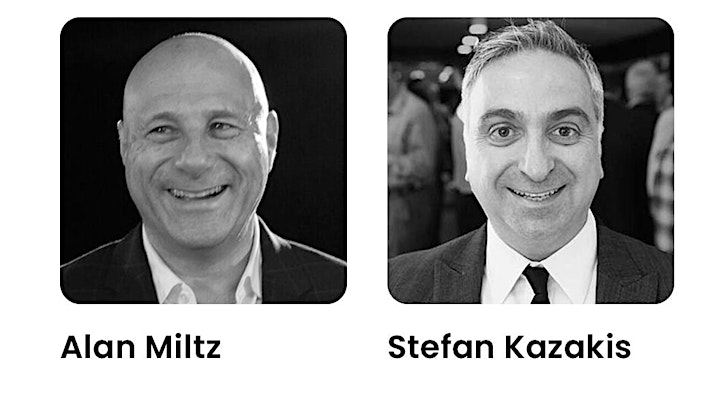 Hear from others that have attended…
Megan and Stuart Baulch attended our workshop in 2019. They were interviewed by Houzz.com.au - here's what they said:
Q: What brought about a major turning point in your company?
Megan and Stewart Baulch:
With a fully booked schedule and lots of happy customers, we thought we were onto something. Turning all this into a profitable business with the help of Business Benchmark Group has been our most recent major turning point.
We have been working with them since September 2019 and have been going from strength to strength since doing so, with our business now set to double in turnover in the next twelve months.
Watch this video:
Megan credits Stefan's guidance for getting them through COVID with a strong, resilient business. Watch the short clip below.