Description
This event looks at the benefits of building your talent acquisition function, recruiting directly and how a company can use it effectively to recruit the best talent.
We have two speakers for this event:
Christine Shaw, Talent Acquisition Specialist at GMHBA Ltd.

At Barwon Health, the largest and fastest growing regional workforce, Christine headed up the talent management portfolios. She defined the talent strategy for both clinical and non-clinical recruitment, including branding, EVP, leadership development, strategic workforce planning, diversity strategies, and building talent pipelines. Currently working as a Talent Specialist with GMHBA, implementing a talent acquisition strategy that aims to attract world-class talent, she again is working to improve the employer brand and candidate experience.
Christine will share her journey in how she is building direct resourcing capability in regional Victoria.
Ben Cartland. Talent Acquisition Lead at Catch Group;
(Catch.com.au; Scoopon.com.au; BonVoyage.com.au; Pumpkin Patch)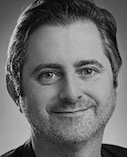 In 2017, Ben and his TA Coordinator hired 167 FTEs and over 40 casuals. When he joined it was a greenfield site with no ATS. Based in Mulgrave, Catch also hires everything from Web Developers to Buyers to Photographers to Digital Marketing experts, which presents a unique set of challenges so their EVP needed to accommodate that. Ben says, 'Catch now has some great initiatives both internally and externally that we hope to appeal to a broad range of professionals and will help us generate interest from top tier talent and ensure we retain the ones we already have.'
Ben will take us through this journey and also discuss how he deals with bursts of volume with a small team
The top line points we will cover include:
Discovering the potential of a direct resourcing model. It is much more than just sourcing candidates it covers a wide range of areas including advertising, brand, referrals, candidate engagement, communication and much more.

Understand the journey of transforming your team from transactional recruiters to true commercial business partners

Learn why it has become increasingly more important for employers to be in control of their own talent pools and talent pipelines, as candidate behaviours are changing quickly.

Automating as much of your process as you can add real benefits from attraction through to reference checks and onboarding. What do you need to consider when deciding what to use?
Our Sponsor for this event is ApplyDirect

Rebecca Freer, Head of Corporate Solutions at ApplyDirect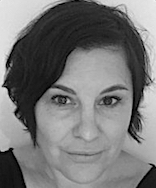 Rebecca will speak about the impact Google is going to have on employers and candidates now that they have entered Job Search. She will address what employers need to do to get set up for success.
ApplyDirect is the first Australian business to cement a partnership with Google. This mean clients that take up ApplyDirect digital solutions will get to use the Google Search Engine on their career page – supercharging their ability to attract best fit candidates directly to their organisation and their open roles.
According to Josh Bersin, Google getting into Job Search is a game changer and the most profound change in recruitment in the last 20 years. It is good news for employers that are ready as their brand and their roles will now get priority from Google over intermediary job ads.
ApplyDirect is in the process of transitioning from a job advertising solution to a recruitment digital marketing business and the Google partnership is a perfect complement to our ethos of directly connecting candidates and employers.
Agenda
09:00 Welcome & Introduction

09:30 Facilitated Meetings

12:30 Sit Down Lunch

13:30 TBC

14:15 Roundtable Discussion

14:45 TBC

15:15 Roundtable Discussion

15:50 Summary & Takeaways

16:00 Open Networking w/ Drinks
This event will offer:
Free consultations with marketing leading experts (facilitated meeting format)

Access to a roundtable discussion w/ industry peers + 2 in-house speakers

Delicious lunch and Informal Networking

Post-event networking drinks w/ industry peers
Who should attend?
Please note these events are EXCLUSIVE to in-house recruitment, resourcing & HR professionals.
Should you wish to partner with The Recruitment Events Co. please contact andrea@recruitmentevents.com.au or call 0474 182 148