Building Business Group - Visitor Day 31 August 2017

Thursday, 31 August 2017 at 7:00 am (AEST)
Event Details
Unlocking the Secret to Selling More
---
presented by Kristin Austin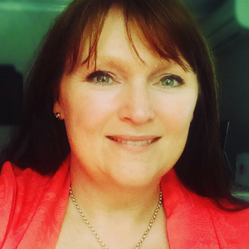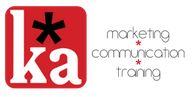 ---
Have you ever felt frustrated by how long it takes to 'convert' someone into a paying customer?

Or wondered if you're doing your business wrong?

Everyone else seems to be making more money don't they?

Before you think it's just you, you might want to consider the fact that 80% of sales are made between the 5th and 12th contact. Yet only 10% of people will ever reach out to a potential customer three times and most never follow up. And since this research was done, given the number of noisy sales messages we're inundated with on a daily basis, the number of contacts required to get a sale most likely will have gone up, not down.

And the thought of making 5-12 phone calls is just plain daunting.

Which begs the question is there a better way? Yes, there is. But you need to have a plan. Better still, a business building process.

This hands-on workshop, will have you brainstorming your way to creating the beginnings of your own multi-touchpoint sales process to turn prospects into captivated customers.

You'll come away with;
•    An understanding of the touchpoints you need to win sales
•    Knowing what your potential customers need to see and hear from you
•    Knowing how your customers want to feel in their interactions with you
•    Ideas to get through those previously closed doors
•    The beginnings of a personalised sales process calendar
•    Real sales activities you can implement in your business straight away (rather than information overload).

It doesn't matter if you've just started up or you've been in business forever.

You'll create a workable plan (to put into practice the next day) to grow your business and sell more.
---
About BBG

Our motto is 'Smarter Networking, Better Business'. We believe that through smarter networking, we start to form relationships. With stronger relationships and deepening understanding, we develop trust. When we trust our colleagues and fellow members, we are happy to actively refer them. They have achieved the status of business partner and have become part of our trusted network. This is the secret to doing better business.
Network
Learn how to successfully network. When you join Building Business, you are taught how to successfully connect with other businesses.
Referrals
Learn how to generate quality referrals each week. Referrals are the best way to generate new business, we show you how.
Present
Learn how to present you business effectively. We show you how to create powerful 1 and 10 minute sales presentations.
Growth
Building Business offers the key ingredients for ongoing business growth: Networking, effective presenting and active referral generation.
When & Where

Greengate Hotel
655 Pacific Highway
cnr Greengate Road
Killara, NSW 2071
Australia

Thursday, 31 August 2017 at 7:00 am (AEST)
Add to my calendar