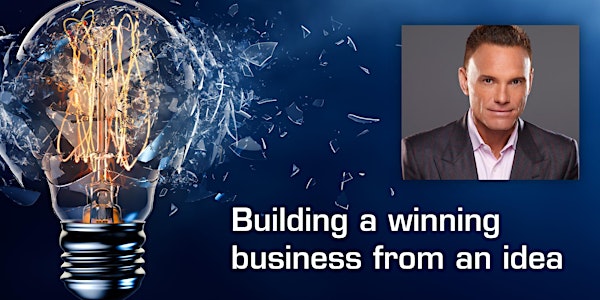 Building a winning business from an idea with Kevin Harrington
Event Information
Location
Brisbane Convention & Exhibition Centre
Merivale Street
South Brisbane, QLD 4101
Australia
Description



Presented by CLICK! 2017
Known as the original Shark on the USA hit show Shark Tank, Kevin Harrington is an internationally acclaimed speaker, coach, celebrity entrepreneur and one of the most successful business experts of our time. Kevin is also the inventor of the Infomercial, and pioneer of the "As Seen On TV" industry. He has launched over 500 products resulting in more than $5 billion in sales worldwide.
Kevin will share his insights and secrets to turn your napkin idea into a winning business, whether it's a startup business idea, a new product or if you just want to future-proof your business.
He will give you the secrets to his many successes; you'll learn how to craft a perfect pitch, and the difference between an excellent pitch and a bad pitch. He'll share how he came to have international success in over 100 countries, proven tips on marketing and branding, and how to become a key person of influence. Kevin will also share some insights into the latest trends and technologies so you can stay on top!
This special event is a keynote session at RDA Brisbane's:
CLICK! 2017 Digital & Business Development Event
Fri 1 - Sat 2 September 2017
Brisbane Convention & Exhibition Centre
www.clickdigitalexpo.com.au
Download the full CLICK! program HERE - there's more than 50 free seminars and workshops to choose from!
Date and time
Location
Brisbane Convention & Exhibition Centre
Merivale Street
South Brisbane, QLD 4101
Australia