Description
Striving for increased growth is an objective for most businesses however the path is not always a smooth one. Understanding what products, services, people, industries and market segments will provide you the desired growth and then what strategies are required to ensure you achieve your goals is critical. This workshop is designed to enable you to develop a marketing and sales strategy for your businesss and then build in safeguards to ensure continued success.
In this workshop you will work your way through:
An audit of your current marketing activity

Understanding diffusion of innovation

The 5 steps to consumers making decisions

Market Segmentation

How to design customer surveys

Completing a competitor analysis

Driving product strategy with a product portfolio analysis

Understanding Product and Pricing Strategies

Developing growth strategies

Pull all our work together into a one page plan
Attendees will learn how to evaluate and improve their marketing, and understand how to significantly improve the growth of their business. They will leave the workshop with a clear and prioritised action plan to build growth in their businesses.
This workshop is suited for business owners, directors and marketing leaders.
Your facilitator:
Justin Davies is an advisor, business mentor and facilitator. Justin is passionate about how the right combination of business, marketing and digital strategy can effectively and significantly grow businesses.
Justin has a unique blend of strategy, marketing and digital expertise. In addition to helping many SME business owners and leaders through Emergination, he co-founded a technology company Prezentt.com, was a CEO in the commercialisation of technology of two companies, as well as VP Marketing for another.
He has successfully run a software development company, winning business in excess of $20 million and managed individual programs of software development and strategic work in excess of $10 million. Prior to these roles, he was an Account Director in the advertising industry working with major brands such as RACWA, ANZ and Bankwest.
He is an experienced public speaker and understands how to apply smart strategic marketing and digital innovation within business. He is particularly strong at grasping concepts quickly and in turn communicating those concepts effectively.
Justin has successfully served as a director of 4 companies, 3 of which have been in non-executive roles and is a graduate of the AICD Company Directors Course. He is a non-executive Director of GolfWA.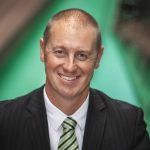 This workshop is brought to you by Business Local
This free workshop is brought to you by the Small Business Development Corporation's Business Local outreach service. Business Local provides small business owners in the Perth metropolitan area with access to free enterprise skill development sessions.
For more information to help you start and run a business, including the SBDC's free small business advisory service, visit: smallbusiness.wa.gov.au