Build Your Dream Team

Thursday, 27 October 2016 at 8:45 am

-

Saturday, 29 October 2016 at 4:15 pm (AEDT)
Event Details
Build Your Dream Team
Is your team a dream or a nightmare?  What if you could design the support around you that could deliver on strategy more effortlessly? Imagine if you could accomplish a team effort where work activities were more coordinated, ways of working were more intuitive, work flow was less bumpy, efficiency was strong and results were achieved with clarity, power and purpose.  We believe you can if you're open, willing and committed to taking your leadership and team to the next level.  That's why we've created Build Your Dream Team.
Whether you're a startup or an existing business, as a leader you deserve the right support to accomplish your vision, strategy and objectives.  We will show you how.  What is Build Your Dream Team?  A 3 Day immersion for you and your team to take your team dynamic to new heights.
You will walk out of this seminar with:
Day 1 (Thursday 27th)
 You, as the leader, show up and are taught the models you will use with your own team on Days 2 & 3.  You will have clarity on the look of your vision and the feel of your team.  You will have the models and communication approach to get your team working together and aligned. 
 Day 2 (Friday 28th)
 Your team shows up and are taught the models and philosophy of highly accomplished teams by you, the leader.  The outcomes and team dynamic is designed, co-created and set together.  This is all facilitated by you, the leader.  You will learn a new way of working with your team.  You will also set a new vision as a high performing team.  One that lasts through being co-created.  
 Day 3 (Saturday 29th) 
Your team creates who it is, as it's own entity.  It decides how it will work together, what it will create and what it will produce.  You will have the why and the how and a new team dynamic.  You will walk away with a new collective clarity on where you are going, how you will get there, and how it will feel along the way. 
This event is for YOU if ….
You lead a team, a business unit or an organization

It's time to build stronger trust and take things to new heights

It's time to develop high performance skill and will in your team members

You are ready to let go and allow the growth of others.

You are eager to learn how to create a safe learning environment

You're a fast learner, ready to let go and learn a faster, better and easier way to accomplish your vision.  
 Our promise:
 We will support , guide and teach you real world models that will help you to accomplish your vision in the ways described.  At the event, you will step up your support and accept a new level of support.  You will step up your own leadership as well as the leadership of your team.  You will reach new heights of support and an understanding of your own team.  This will enable you to achieve more as a unit, beyond the three days in the room.  We will make the right support available for you and your team beyond the three days, with access to deeper tools for moments of stagnation and stuckness, as they arise.
What will your typical personal learnings be?
You and your team learn to trust one another more deeply.  You will do this by learning it's ok to be more vulnerable and more real.  You will learn that authenticity breeds trust and that trust comes from understanding the strengths and weakness of those you work with.  If we cannot rely on those around us for support, no vision can be accomplished.  All participants will learn skills and strategies on how to give and receive deeper support on many levels.  Support is key to success and is the number one element often missed by many organisations.
What are your business benefits?  
Work activities are co-ordinated.  Ways of working are more intuitive.  Work flow is improved and less bumpy.  Efficiency increases and results are achieved with clarity, power and purpose.  Collective effort is acknowledged and individual capacity is increased.  The team as a whole are less tired from carrying one another. 
The Prese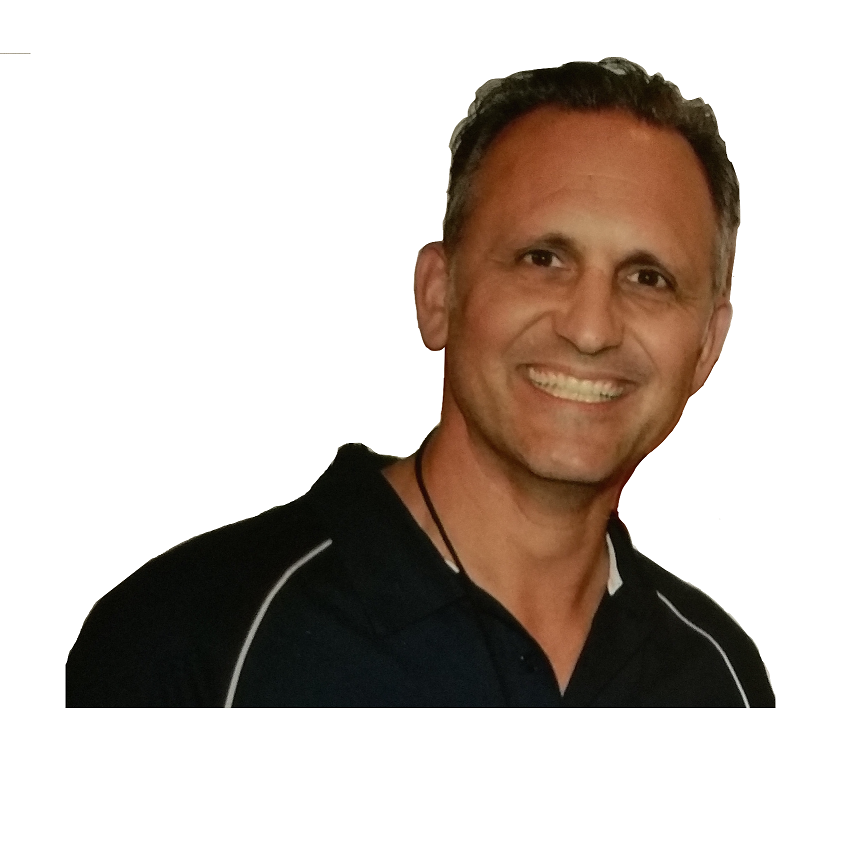 nter Alister McDonald is an Accredited Intercept Facilitator who is passionate about business and personal growth.  Alister has been associated with Intercept Experience for 3 years and is personally committed to bringing his complete focus and energy to the client experiences he delivers.
When & Where

The Strand Restaurant & Function Centre
1 The Strand
Williamstown, VIC 3016
Australia

Thursday, 27 October 2016 at 8:45 am

-

Saturday, 29 October 2016 at 4:15 pm (AEDT)
Add to my calendar
Organiser
Intercept Experience
Intercept Experience is an Australian Owned & Operated Business Leadership Training Academy.
For 21 years we have dedicated ourselves to delivering highly concentrated education programs tailored to the specific needs of your business and your leaders.
Our passion is Leadership specialising in Succession, Coaching & Mentoring Skills as well as Team & Leadership Performance. 
Any queries
email sales@interceptexperience.com