Multiple Dates
Build Your 1st Augmented Reality App [No Coding Experience Required]
Event Information
Location
Michael Crouch Innovation Centre
Gate 2 Avenue
Ground floor, Hilmer Building
UNSW Australia, NSW 2052
Description
Get ready to blur the line between reality and digital with Augmented Reality. With Apple, Microsoft and Google supporting the future of Augmented Reality, now is the time to start exploring it's potential.
In this AR 101 workshop, you will learn the foundations of augmented reality and its progress over the years, along with its use cases and the future of AR, now that companies such as Apple have released toolkits to easily create your own ideas. It will end with a practical session where you will create your very own beginner AR app!
Take the first step into Augmented Reality, a technology that will transform how we perceive real life.
Requirements:
● Laptop with latest version of Unity downloaded, available here
Presented by V-KAIWA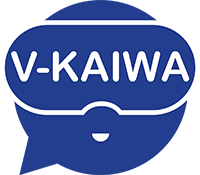 Location
Michael Crouch Innovation Centre
Gate 2 Avenue
Ground floor, Hilmer Building
UNSW Australia, NSW 2052