About this event
The Urban Developer proudly presents an online course dedicated to Australia's newest rising residential asset class, build-to-rent.
While the build-to-rent concept has been around for a number of years, in Australia it is still a relatively new model for property developers and investors. 
So, how does build-to-rent stack up?
The Urban Developer has brought together four of the sector's leading experts for a masterclass to explore the fundamentals of the build-to-rent asset class.
______________________________________________________________________________________________________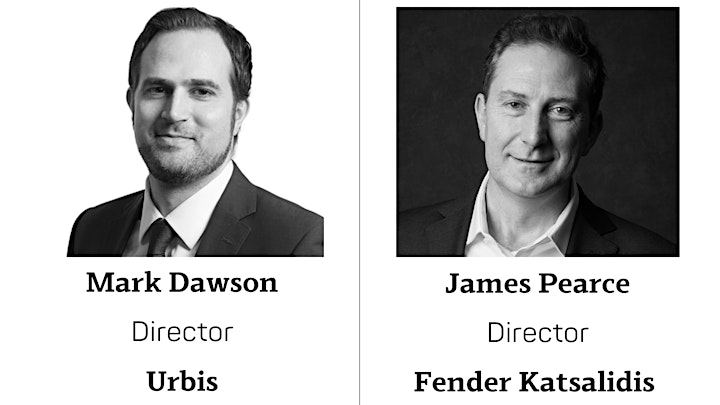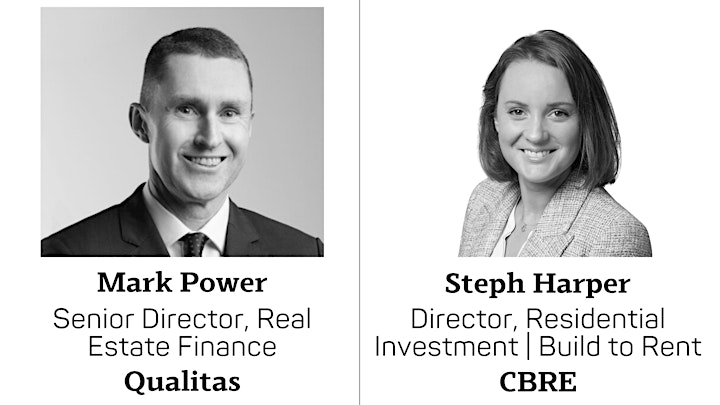 ______________________________________________________________________________________________________
COURSE OUTLINE
1. The Business Case for Build-to-Rent (15 mins)
What is the build-to-rent business model and how does it work?
What are the demographic and economic drivers of tenant demand?
What are the planning, legal and tax considerations for owners and developers?
What is the Australian supply pipeline and how does it relate to demand?
What are the future predictions for the build-to-rent sector in Australia?
Presented by:
Mark Dawson - Director, Urbis
2. Designing Build-to-Rent Communities (15 mins)
What are the core design objectives for build-to-rent communities in Australia?
What are the different project scales, product mixes and unit typologies applied?
How do building services, resident's amenity and communal spaces get prioritised?
How does user experience, technology and sustainability shape building design?
How are disruptions, such as work-from-home impacting build-to-rent outcomes?
Presented by:
James Pearce - Director, Fender Kastalidis
3. Funding Build-to-Rent Projects (15 mins)
What is the appetite of major banks and non-banks to finance build-to-rent development?
What are the benchmarks for debt financing of build-to-rent construction?
How are new market entrants impacting the build-to-rent funding landscape?
What is the desired return profile for financiers and investors in build-to-rent projects?
How does Australia's build-to-rent sector compare to international benchmarks?
Presented by:
Mark Power - Senior Director, Real Estate Finance, Qualitas
4. Valuing Build-to-Rent Assets (15 mins)
What is the valuation methodology for build-to-rent assets in Australia?
What are the important operating metrics and how are they benchmarked?
How do institutional build-to-rent assets compare to existing residential going-concerns?
What recent transactions are informing yield conclusions?
What is the outlook for build-to-rent asset values in the next 3-5 years?
Presented by:
Steph Harper - Director, Residential Investment | Build to Rent & Affordable Housing Victoria, CBRE
The presentations will be followed by an interactive Q&A moderated by Adam Di Marco, founder and CEO of The Urban Developer.
______________________________________________________________________________________________________
Want to watch unlimited events for only $69 per month? Become a TUD+ Professional member:
Unlimited access to vSummits (held monthly)
Unlimited access to webinars (held monthly)
Unlimited access to virtual courses (held monthly)
Unlimited access to on-demand library of past events and education
Already a TUD+ Professional and want to claim your free access to this event?
______________________________________________________________________________________________________
Frequently Asked Questions (FAQ)
What about if I can't attend the workshop - Can I watch a recorded version?
Yes - register for the workshop and you will be able to view a recorded version of the webinar.
What if I am a corporate user and would like to watch with my team?
Great idea! We love it when corporate teams engage with us. Contact david.dimarco@theurbandeveloper.com directly to arrange access as a corporate user.
Do you provide discounted registrations for not-for-profit, community organisations or full-time students?
Yes - we absolutely do. Please contact david.dimarco@theurbandeveloper.com for further details.
How do I access if I am a TUD+ member?
Please reach out to david.dimarco@theurbandeveloper.com for further details.
Disclaimer
The Urban Developer cannot accept any liability or responsibility for loss occurring as a result of anyone acting or refraining from acting in reliance on any material contained in this presentation.
Organiser of Build-to-Rent Masterclass
The Urban Developer is Australia's largest, most engaged and fastest growing community of property developers and urban development professionals.
Our mission is to connect, inform and inspire property and urban development professionals by being the leading source of information, events and products to the industry.
Our vision is to grow a global network of people and businesses that are contributing to the development of smart cities around the world.
In doing so, we will empower our community to make better decisions about how to develop smarter and more sustainable cities.