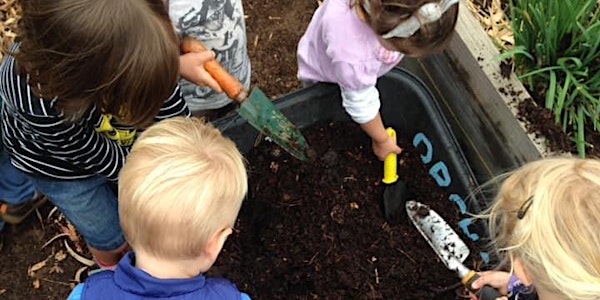 Buds n Blooms Nature Play Group - Piney Lakes (Term 2, 2022)
Location
Piney Lakes Environmental Education Centre
555 Leach Highway
Winthrop, WA 6150
Australia
Looking for a fun outdoor activity suited to all ages and abilities? Join Buds n Blooms to get outside and connect with your community.
About this event
**Drops-ins welcome on the day, however please note capacity limitations will apply**
Buds n Blooms is an intergenerational nature play group that provides a community led, highly enriched, sensory and outdoor learning and play environment for all ages. The fortnightly program (Tuesdays 9.30am-11.30am), encourages children, seniors and other attendees to engage with the environment in a garden based setting, led by a skilled facilitator.
This program is suitable for all, aged 0-100! Our guided activities and workshops are structured and directed towards ages 0-7 but remain inclusive for all to participate and enjoy. There will be something different happening each time!
Some of the activities participants may enjoy at Buds n Blooms include:
planting and tending to the PLEEC garden
nature art
making food from harvested produce
playing and building in the garden space
Please remember it is your responsibility at all times to ensure that you are close to your child/dependent/elder, and able to intervene for their safety when needed.
Sessions will run outdoors in all weather so we recommend bringing a change of clothes, wet weather gear, hats, sunscreen and insect repellent. Please bring your own drink bottle and your own morning tea.
Buds n Blooms is part of our ongoing toddler program on Tuesday mornings at PLEEC. It alternates with Tales and Trails Storytime.
Piney Lakes Environmental Education Centre is accessed from the westbound lanes on Leach Hwy.
Visitors are required to wear masks while inside the centre.
We require that you read the information document and fill out the Buds n Blooms safety and consent form before attending one of our sessions.