About this Event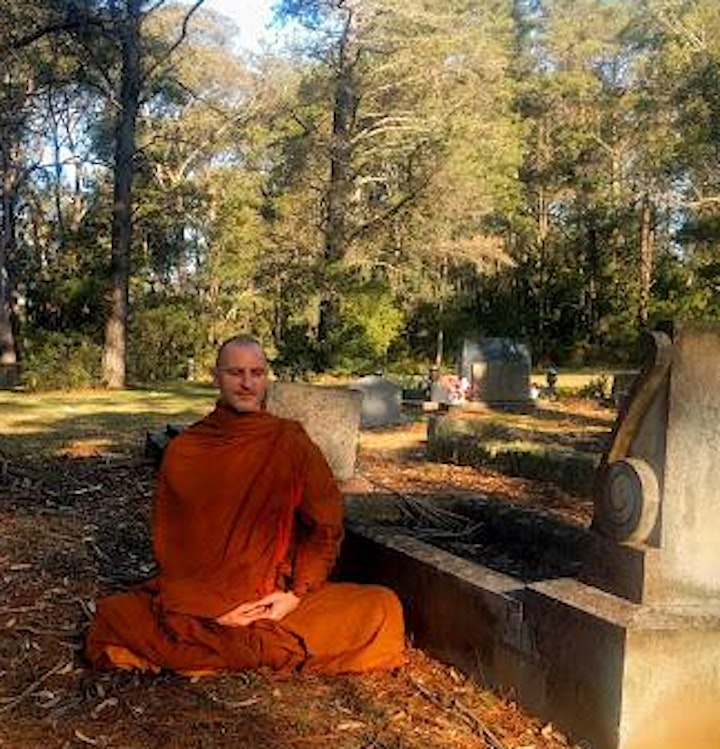 The Buddha taught maranassati (Mindfulness of Death), to remind us of the essential truth of our nature; life is impermanent and death is an inescapable fate.
Going to a cemetery to contemplate death was recommended by the Buddha to inspire a sense of urgency and help develop wisdom. In this way, meditating on death allows us to understand the very meaning of life.
Join Bhante Akāliko at Sydney's oldest functioning necropolis, Rookwood Cemetery, for a Dhamma discussion and guided meditation on the theme of death.
When: Sunday 22nd March at 4:00—6:00pm
Where: Meet at East St Entrance, Rookwood Cemetery, intersection of East St and Victoria St.
What to bring: a cushion, picnic blanket, hat, sunscreen and water.
In case of wet weather, the event will be cancelled. 
Please register as places are limited.
About the Teacher
Bhante Akāliko is a Buddhist monk in the Theravada tradition. His teachings bring the Buddha's timeless wisdom to today's problems, helping people find peace and happiness in their lives.
He currently resides at Lokanta Vihara (the Monastery at the End of the World) in Harris Park, Sydney.