Event Information
Location
Restful Waters Meditation Centre
64 Canns Road
Bedfordale, WA 6112
Australia
Refund policy
Refunds up to 7 days before event
Find out how Buddhist understandings and practices can enhance your life in today's fast paced world.
About this event
This four-week Buddhism in the Modern World Course explores pragmatic Buddhist concepts that allow you to develop and maintain a calm and relaxed mind.
Why is a calm and relaxed mind so valuable? Stress, anxiety, worry, anger and fear are the opposite of a relaxed mind. Feel the contentment that can be available to you if you learn how to let go of these tense states.
You will be guided through a variety of mindfulness and meditation practices, reflections and discussions aimed to help you become more present, find restfulness and inner peace.
All understandings and practices are presented without dogma or beliefs, purely as invitations to investigate your inner world for yourself.
To book: bit.ly/budmw or call Restful Waters on 0418 229 662.
Dates: Tuesdays 15th March to 4th April 2022
Time: 5:30 - 6:30 pm
Price: $65 until 22nd February, $79 afterwards (plus Eventbrite fee)
Location: 64 Canns Road, Bedfordale 6112
Subjects discussed will include:
🙏🏽 Reducing stress and worry
🙏🏽 Removing the causes of discontentment and suffering
🙏🏽 Living in the present moment
🙏🏽 Letting go and freedom
Tosh is an experienced instructor of meditation, mindfulness, Buddhism and Tai Chi. He has a keen interest in Buddhist practices, enjoys sharing the gift of inner wellbeing with others and with a gentle presence, facilitates a sense of ease and relaxation in his classes.
Proof of COVID-19 Vaccination Requirements
Proof of vaccination for attendees aged 16 years and over will be required from Monday 31 January 2022 as per the WA Government requirements.
Attendees to Restful Waters can show proof of vaccination either in a digital or paper-based form, along with acceptable forms of Photo Identification, or the ServiceWA app.
Restful Waters is a gorgeous wellness centre in Bedfordale, fast becoming Perth's largest provider of quality retreats, wellness events and courses. See all upcoming events at bit.ly/rw-events.
Learn more about Restful Waters at www.restfulwaters.org
To view our privacy policy please follow this link https://www.restfulwaters.org/privacy-policy/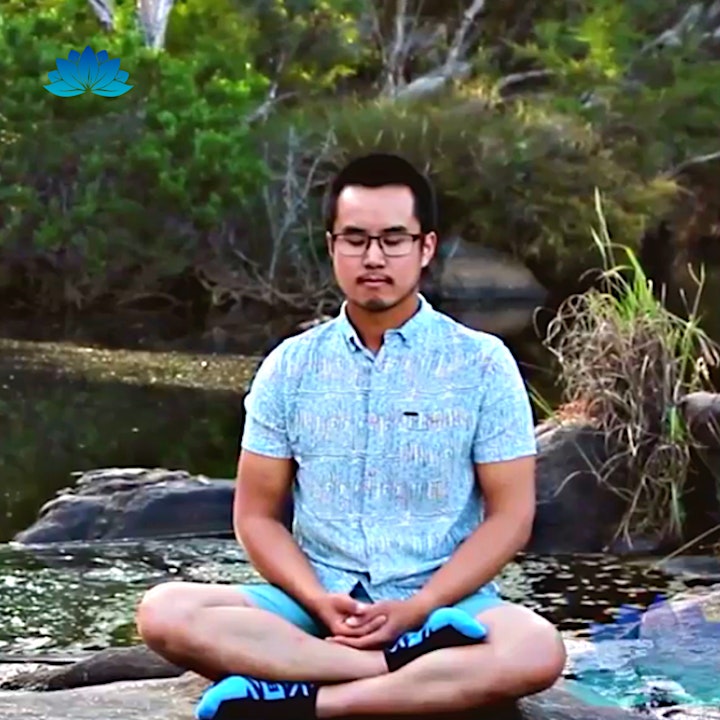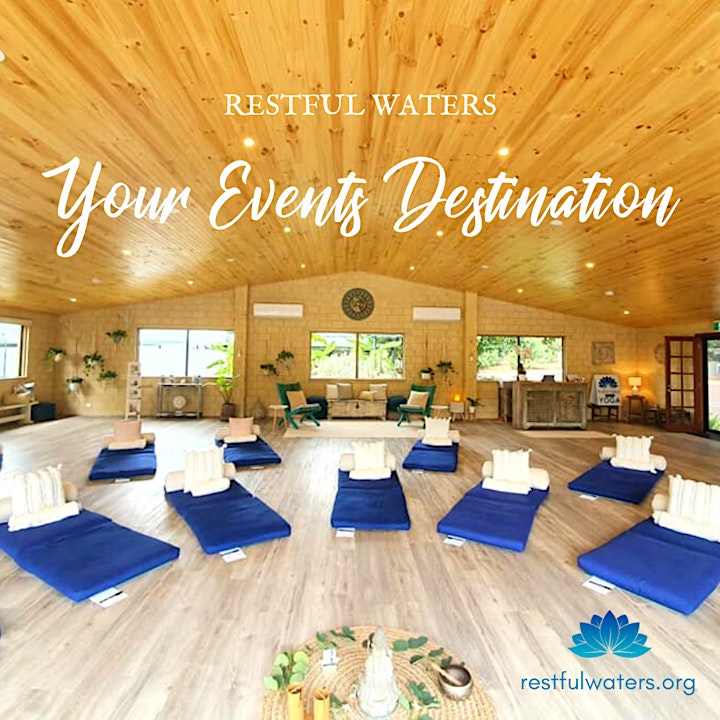 Location
Restful Waters Meditation Centre
64 Canns Road
Bedfordale, WA 6112
Australia
Refund policy
Refunds up to 7 days before event