Buddhabar - Sydney Conscious Warehouse Party

Saturday, 9 February 2019 from 7:00 pm to 11:30 pm (AEDT)
Event Details
After another incredible SOLDOUT Event, this Conscious Warehouse Party promises to be an unforgettable experience not to be missed.
We are delighted to present RAFF TRACK (FR, BALI) for this exclusive Buddhabar experience. Raff is brining the Bali Island Vibes to Sydney after recently playing with Oliver Koletzki at the W. 
Enter the World of Buddhabar. "SYDNEY'S BEST NIGHT OUT"
A temple of bass infusing multi-cultural electronic music, dynamic movement therapy, deep house yoga, human connection, modern mindfulness & ecstatic dance all brought together in one transcendental experience.
This is not your average nightclub, yoga class or dance party!
This is not a teaching or religion, it's an experience.
Enlighten your Nightlife with a NEXT LEVEL SOBER PARTY! 
A unique evening to revive your body, mind, & spirit.
FLOW >>
// Doors Open 6:45pm
// WELCOME Connect & Mingle
// 7PM CACAO ELIXIR BAR OPEN 
// 8PM DEEP HOUSE YOGA / MAGIC MOVEMENT
// 8:3-11PM SYDNEY ECSTATIC DANCE DJ SET by RAFF TRACK (Fr, Bali)
// 11PM SOUND BATH 
// CHILLOUT SPACE + MORE...
*** Experience limited to 100 special guests ***
Get your tickets early > Last Event SOLD OUT week prior to event.
Be part of the ever-evolving conscious tribe and awakening world.
Come as one or gather your tribe and join us for a phenomenal night of music, yoga, dance, and celebration!

Joining forces with Studio Blueprint we aim to bring you a series of world class experiences to keep you grooving, evolving & Oxytocin/Serotonin levels in check.
A full sensory exploration for all to enjoy!
All bodies & levels welcome. No yoga or dance experience necessary!
More Event Details Follow:
https://www.facebook.com/buddhabar.au/

// TIMEOUT SYDNEY REVIEW
https://www.timeout.com/sydney/things-to-do/conscious-warehouse-party
// BUDDHABAR PLAYLIST
https://open.spotify.com/user/1239969466/playlist/0QZnL0F4BcksZlbRv6ybrQ?si=aSK3iFU7R3Wt5dBnRErpKg
WHAT IS A BUDDHABAR EXPERIENCE
- - - - - - - - - - - - - - - - - - - - - - - - - - 
BuddhaBar is Sydney's 1st Conscious Night Club Experience.
A holistic approach to partying without the influence of drugs & alcohol.
We like to get naturally HIGH on good vibes & cacao ;) LA > NY > LONDON > PARIS > IBIZA > BALI are ALL GETTING HIGH AT SOBER RAVES. NOW SYDNEY, IT'S TIME TO SHINE YOUR LIGHT!
Open your hearts & minds and join us for a night of soul-grooving beats to raise the vibration in Sydney's nightlife.

* This is a Drug & Alcohol-Free Event
* Cacao & Elixir Drinks are available at the Bar
* We strive to be 100% organic, vegan, eco-friendly & sustainable as possible. 
* Media photographers may be present to capture the vibe.
* If you don't consent to be captured please notify the photographers. We respect your privacy.

// GUIDELINES
#1 - Love & respect each others mind, body & soul
#2 - Please no phones on the dance floor
#3 - Come as you are with an open heart & mind

Let's celebrate life & get naturally high from good vibrations.

// ABOUT THE FACILITATORS
- - - - - - - - - - - - - - - - - - - 
// DEEP HOUSE YOGA
Recently performing on the Main Stage at the Sydney Mind Body Spirit Festival. Flow through a 30min Deep House Yoga class fusing a creative blend of yoga, qi-gong & movement therapy to the deep blissful sounds of Sydney DJ, Marc Tomkinson.
* No Yoga mats needed, this is a fun movement warmup class.
// MAGIC FLOW WITH TASHY PINTER
Tash's classes are dynamic and fluid with a strong focus on intuitive movement and energetic alignment. She infuses traditional and modern styles of yoga and links her lifelong connection to dance, rhythm and music to deepen a students experience into the processs of movement meditation and exploration.
Tash believes that yoga is the royal path to transformation, awakening and healing. With each mindful breath that harmonises the mind and body to cooperate in unison, the practitioner experiences true alignment to themselves. It is a powerful, unique, confronting yet beautiful experience that can't be explained in words, it is only something that can be felt.
// DJ SOUND JOURNEY BY RAFF TRACK
Raff, Marseille, France. Lives in Bali.
Always interested by Electronic Music rythem, and fascinated by endless possibilities of harmonies.
Raised by the underground Berlin minimal and the French Techno scene, Raff is deeply touched by the beauty of melodies within the power of techno.
Sounds that impacts your thoughts and your gesture around Music.
Bio https://www.theyakmag.com/riffing-dj-raff
https://soundcloud.com/rafftrack
- - - - - - - - - - - - - - - - - - - - - - 
We look forward to sharing this unique, profound & exceptional experience with you.

May you find happiness in your heart & share the love.
Shake your Asana on the Dance floor!
- Buddha
//
When & Where

Studio Blueprint
11 Randle Street
#402
Surry Hills, NSW 2010
Australia

Saturday, 9 February 2019 from 7:00 pm to 11:30 pm (AEDT)
Add to my calendar
Organiser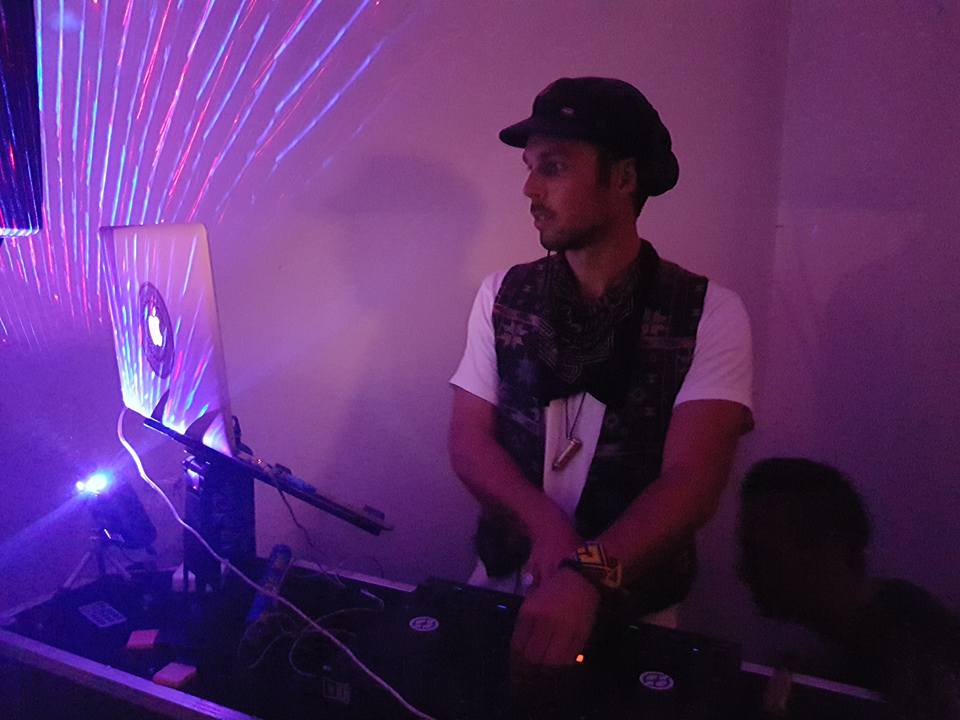 DJ Sound Journey & Exclusive Set Mixed by Marc 
Music that resonates your body & mind.
A fusion of Tribal Sounds & Deep World House with epic electronic beats & atmospheric elements to journey from a fluid state of ecstacy. 
A Swiss born Aussie, based in Sydney. Marc mixes his passions for electronic music, yoga, philosophy & shamanic tones into a full sensory experience. His live sets take you on a musical journey of multi cultures, transporting you into the present moment. Travel beyond worlds through ancient rhythms of tribal sounds & organic instrumental elements for a multidimensional experience. 
Facilitating unique events that combine his knowledge and passion of ancient traditions with a modern approach to urban wellness.
Marc is passionate about crafting soundscapes & holding space to inspire organic movement to evolve your yoga  & dance practice to new realms. Each event & mix is a unique sound & movement journey to gentily guide you to, open, connect & explore a full sensory stimulation of the body, mind, and spirit.
Marc carefully selects sounds that inspire dynamic movement, flow of energy, spirituality, neuro-science & sound frequencies that assist human evolution by raising the vibrations of the body & mind.
For a sound taster check out: 
https://soundcloud.com/marc-tomkinson/tracks