Buddhabar Experience - Conscious Warehouse Party - Featuring Temple Step

Saturday, 27 April 2019 at 7:00 pm

-

Sunday, 28 April 2019 at 12:00 am (AEST)
Event Details
BuddhaBar Australia presents Temple Step Project
We are excited to welcome Ben from Temple Step to Sydney's Conscious Nightlife.
Joing us after Bali Spirit Festival for a very special event combining an in-depth afternoon workshop, ecstatic dance DJ set and Live Performance.
Temple Step collaborates with and remixing artists such as Desert Dwellers, Deya Dova, Peruquois, Ganga Giri, Murry Kyle, Wild Marmalade, Raio, Darpan and Fire Mane. With live performances at Bali Spirit Festival, Rainbow Serpent Festival, Earth Frequency Festival, Eclipse Festival and Uplift Festival.
When Temple Steps is not touring the planet, he resides in Bali producing music for musicians, wellness industry professionals and is a resident DJ at one of the globes biggest Ecstatic Dance venues in Ubud. Temple Step sets bring a unique fusion of facilitated DJing, Live Music and Sound Healing.
This Conscious Warehouse Party promises yet to be another unforgettable experience not to be missed.
Enter the mystic world of Buddhabar. "SYDNEY'S FIRST HOLISTIC NIGHTCLUB"
A temple of bass infusing multi-cultural electronic music, dynamic movement therapy, deep house yoga, human connection, modern mindfulness & ecstatic dance all brought together for a world-class experience.
FLOW >>
// DOORS OPEN 6:45pm
// WELCOME - CONNECT & MINGLE
// 7PM CACAO & ELIXIR BAR OPEN
// IMMERSIVE SOUND + VISUAL ART SHOW by DJ Aureal - Shuffle Studios
// 7:45PM OPENING CEREMONY
// 8PM DEEP HOUSE YOGA + FUN MOVEMENT FLOW
// 8:3-11PM ECSTATIC DANCE LIVE DJ SET by BEN TEMPLE STEP PROJECT
// 11PM SOUND HEALING BATH BY MARC & BEN
// CHILLOUT SPACE, PERFORMANCES + MORE...
*** Experience limited to 100 special guests ***
Presale Tickets Online - Get your tickets early!
This is not your average nightclub, yoga class or dance party!
This is not a teaching or religion, it's an experience.
Enlighten your Nightlife with a NEXT LEVEL SOBER PARTY! 
A unique evening to revive your body, mind, & spirit.
Be part of the ever-evolving conscious tribe and awakening world.
Come as one or gather your tribe and join us for a phenomenal night of music, yoga, dance, and celebration!
A full sensory exploration for all to enjoy!
All bodies & levels welcome. No yoga or dance experience necessary!
More Event Details Follow:
https://www.facebook.com/buddhabar.au/

// TIMEOUT SYDNEY REVIEW
https://www.timeout.com/sydney/things-to-do/conscious-warehouse-party
WHAT IS A BUDDHABAR EXPERIENCE
- - - - - - - - - - - - - - - - - - - - - - - - - - 
BuddhaBar is Sydney's 1st Conscious Night Club Experience.
A holistic approach & showcase to partying without the influence of drugs & alcohol.
We like to get naturally HIGH on good vibes & cacao ;) LA > NY > LONDON > PARIS > IBIZA > BALI are ALL GETTING HIGH AT SOBER RAVES. SYDNEY, IT'S TIME TO SHINE YOUR LIGHT!
Open your hearts & minds and join us for a night of soul-grooving beats to raise the vibration in Sydney's nightlife.

* This is a Drug & Alcohol-Free Event
* Cacao & Mood Enhancing Elixir Drinks are available at the Bar
* We strive to be 100% organic, vegan, eco-friendly & sustainable as possible. 
* Media photographers may be present to capture the vibe.
* If you don't consent to be captured please notify the photographers. We respect your privacy.

// GUIDELINES
#1 - Love & respect each others mind, body & soul
#2 - Please no phones on the dance floor
#3 - Come as you are with an open heart & mind

Let's celebrate life & get naturally high from good vibrations.

// ABOUT THE FACILITATORS
- - - - - - - - - - - - - - - - - - - 
// DEEP HOUSE YOGA
Recently performing on the Main Stage at the Sydney Mind Body Spirit Festival. Flow through a 30min Deep House Yoga class fusing a creative blend of yoga, qi-gong & movement therapy to the deep blissful sounds of Sydney DJ, Marc Tomkinson.
* No Yoga mats or previous yoga experience needed, this is a fun movement warmup class.
// TEMPLE STEP
Temple Steps prolific career as a Music Producer and Ecstatic Dance DJ spans over 20 years of Music Production Djing, Sound Healing and Live performance.
Temple Step will take us on an ecstatic dance journey, guiding us through the global cultures of dance music. Incorporating live instruments, vocals and FX, Temple Steps DJ sets bring a sense of the magical and mystical, inviting everyone to go deep inside to find their true self-expression and unleash them on the dancefloor.
Offering his unique combination of Workshop Facilitation, DJing, Original Music, Live Performance, and Sound Healing / Ceremonial Sound Design. Taking you on a global dance journey thought planetary cultures and beyond. Temple Steps experience in music production, working for, collaborating with and remixing artists such as Deya Dova, Murry Kyle, Ganga Giri, Fire Mane, Wild Marmalade, Peruquois, Raio and Darpan. With live performances 
at Bali Spirit Festival, Rainbow Serpent Festival, Earth Frequency Festival, Eclipse Festival and Uplift Festival.
// SOUND BATH by THE VOID MEDITATION

To close the evening Temple Step and Marc Tomkinson will finish with a Sound Bath incorporating Quantum Sound Healing Frequencies from Marc with Temple Steps Future Sacred Sound Design, grounding everyone and bringing them back to the present with a renewed sense of self.
Just relax, close your eyes and let the power of sounds wash over you. * Helps to hold an intention.
- - - - - - - - - - - - - - - - - - - - - - 
We look forward to sharing this unique, profound & exceptional experience with you.

May you find happiness in your heart & share the love.
Shake your Asana on the Dance floor!
- Buddha
Have questions about Buddhabar Experience - Conscious Warehouse Party - Featuring Temple Step?
Contact Marc Tomkinson
When & Where

Shuffle Studio
106 Old Pittwater Road
#10d
Brookvale, NSW 2100
Australia

Saturday, 27 April 2019 at 7:00 pm

-

Sunday, 28 April 2019 at 12:00 am (AEST)
Add to my calendar
Organiser
Modern Wellness Events
Marc Tomkinson is among Sydney's most influential sound alchemists of this year. His unique style and ever evolving sounds, light up the vibe with an exciting element of emerging world electronic music flavor.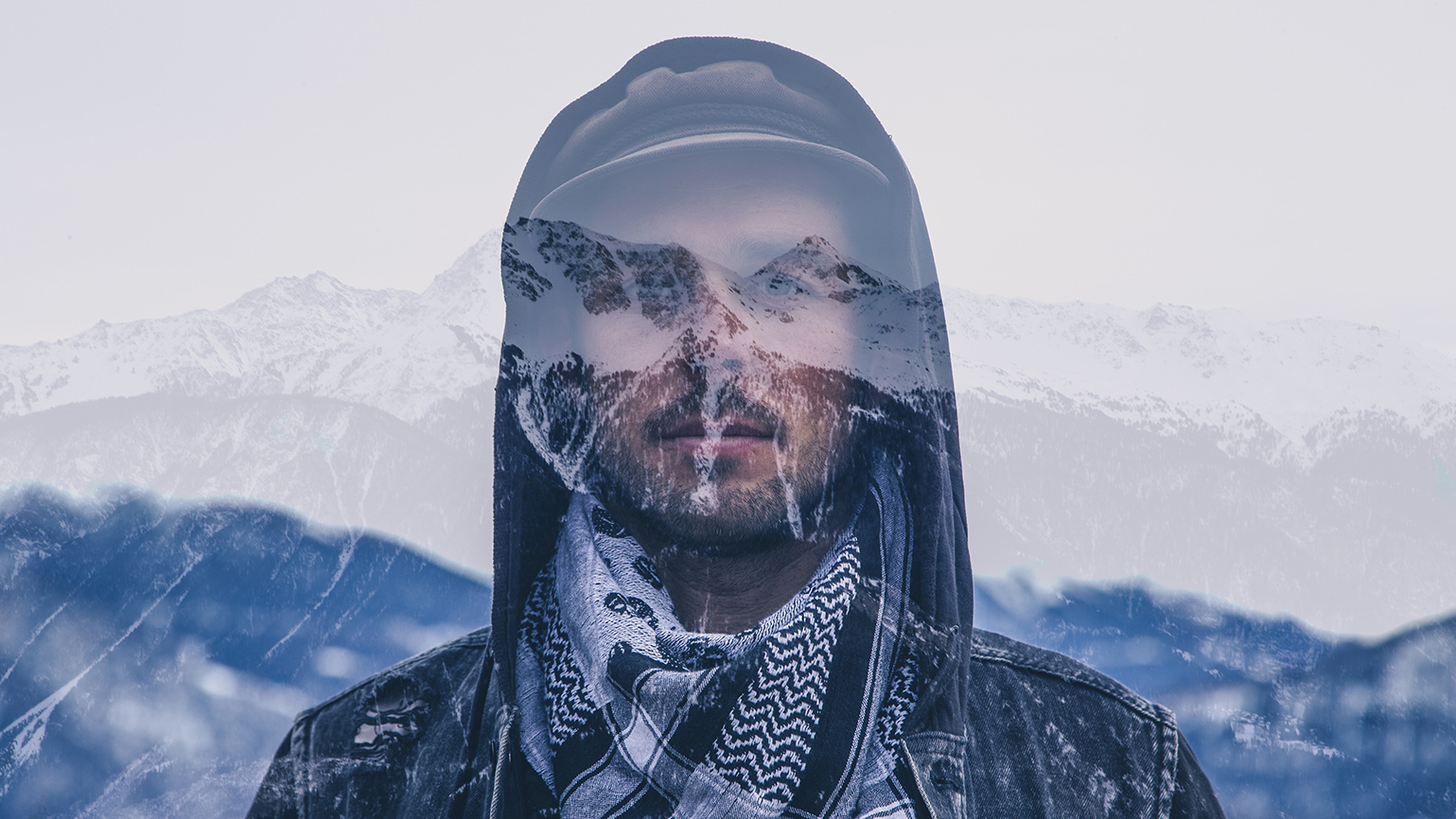 Founder of Buddhabar Australia, Deep House Yoga Australia & The VOID Meditation facilitating Sydney's best night out, offering a modern approach to holistic partying & modern wellness.
With performances at the Mind Body Spirit Festival Sydney 2018, Island Elements Festival 2018, Burning Seed & many special events. Marc mixes his passions for music, movement, culture, travel, yoga, mindfulness & philosophy into a full sensory experience.
His live sets take you on a musical journey across multi cultures. Travel beyond worlds through ancient rhythms of tribal sounds & electronic instrumental elements for an deep immersive experience to amplify & elevate your body, mind & spirit.