Description
A three-day workshop with Bruce Fertman, exclusively for Teachers and Trainees in Alexander Technique.
$580 Full fee
$530 10% discount if paid by 16 December 2019.
Friday 17th to Sunday 19th January 2020 - 9am to 5pm
Topics include:
The Physics and Metaphysics of Touch - to touch a person's being through their body we have first to be able to see a person's being through their body
Systems Of Support - When complimentary systems of support integrate with tensegrity, postural stiffness subsides.
Walking as an Alexandrian procedure - Walking naturally integrates rotational and spiraling motions into our upright structure. We will learn about the mechanics of walking and use our hands to to help our students walk naturally, freely, and powerfully.
How To Teach An Engaging Introductory Workshop - I offer a template, a simple framework, evolved over 43 years, for clearly and effectively introducing Alexander's work within a group setting.
The third day is a public Introduction to Alexander Technique workshop, where the teachers can observe Bruce demonstrate how to teach an engaging introductory workshop.
About Bruce Fertman
Bruce Fertman is a renowned international Alexander teacher. For the last 30 years he has taught workshops and courses across Europe, Asia, and the United States. In 1982, he co-founded Alexander Alliance International with training programs in Germany, England, Switzerland, Austria, America, Japan, and Korea.
For 16 years Bruce apprenticed with and assisted Marjorie L. Barstow, one of the first people formally certified by F.M. Alexander to teach his work.
He is author of Teaching By Hand/Learning By Heart - Delving into the Work of F.M. Alexander.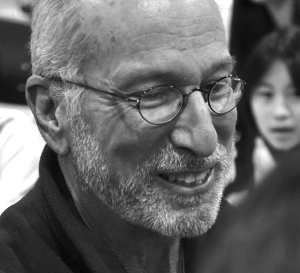 Links: https://peacefulbodyschool.com https://www.alexanderalliance.org
Maximum 20 spaces - Book Now before its too late
For more information, contact Anthea at:
clive.anthea@gmail.com or 0410 634 773