Broken Hill 'Albert Morris Award' FIELD TRIP
Description

Places are now extremely limited for any travellers interested in coming along to Broken Hill for the Albert Morris Award August field trip!* (Most events are booked out but if you are keen please text Tein on 0458 565 654 to see if there is any space.)

[If you are a Broken Hill local please book on the

separate booking site

]
The Albert Morris Award Committee (a collaboration of AABR, ANPC, GA and SERA) is planning a once-in-a lifetime ecological restoration-themed field trip to Broken Hill with organised activities occurring on three days (22-24 August 2017). (Once you factor in your travelling time it is longer.)
The purpose is to celebrate the place of the 1930s Broken Hill Regeneration Reserves in pioneering ecological restoration in Australia and to make links with locals involved with the project.
All the information you will need to work out travel and accommodation is outlined below.
many thanks
Albert Morris Award Committee
* A booking fee will apply, which assists the organisers with admin. There is no other mark up on the tour.
------------------------------------------------------------------------------------------------------------------------------------------------------------------
TRAVEL TO BROKEN HILL
The idea is that all participants arrive in Broken Hill by the evening of Monday 21st, by whatever travel option you arrange for yourselves. (Only those booking on the bus from Sydney book through this website.) You can travel by private car, train, plane or bus (with AABR) from Sydney – or enquire about buses from other cities. Distance from Sydney via Dubbo is 1200kms.
Plane is through Regional Express Airlines (REX) and is fine but you need to book early or can be expensive. Planes are sometimes delayed so if you are travelling to or from somewhere else on the same day leave time for delays.

Train is the cheapest but is only once a week. The Sydney-Broken Hill leg is a Monday and back the following Tuesday. Passengers wishing to be collected from the train should email info@albertmorrisaward.org closer to the travel date as we will endeavour to arrange to pick you up.

Bus. AABR has organised a bus (with a professional driver) from Sydney (return) a for a cost of $250 per person as long as we get at least 23 passengers. (This includes transport within Broken Hill for those on the bus.) If we don't get this minimum each paassenger will need to pay an additional amount (e.g..$50) and if the demand is higher we might need to move to a larger bus for a similar fee or add a minibus. Full cancellations only up until 30 days prior to the trip.
TRAVEL WITHIN BROKEN HILL We assume that if you are staying in the van parks you will have your own transport. Those traveling by train or plane (and so without transport) will find it easier to stay on the north side of town, within a few blocks of the PO so you can walk to cafes, restaurants etc. Broken Hill City Council will provide a bus to assist those without transport to attend the field trip, work sessions and awards dinner. Please let us know if you need this transport by emailing info@albertmorrisaward.org

ACCOMMODATION
ALL PARTICIPANTS (EXCEPT THOSE ON THE AABR BUS) MUST BOOK AND PAY FOR THEIR OWN ACCOMMODATION. BREAKING NEWS : As places are booking fast we have now secured accommodation for those on the AABR bus who now have to book through info@albertmorrisaward.org

We have made some special deals with three places in Nyngan and a couple of placed in Broken Hill places (within walking distance of town). (See short list below). The total cost of accommodation for the 6 nights of the trip at these pre-arranged venues (two in Nyngan and three in Broken Hill) will range from around $240 (for share room in the budget hostel-type accommodation) to around $600 (for deluxe room in the higher quality accommodation) depending on the room type you choose to book.
Participants can take advantage of these discount arrangements or choose from a wider range of other options. (Note that there is a wide array of hotels, motels, lodges, cottages and van parks available by searching the net - ranging from $40-$150 /night depending whether you want budget or classy heritage accommodation, share room/bathroom or private room/ensuite.) If you want to room-share but need help finding room mates, please leave your name and contact details with info@albertmorrisaward.org
The pre-arranged venues

Night 1: Nyngan Riverside Tourist Park, Alamo Motor Inn and Country Manor Motor Inn [BREAKING NEWS: DUE TO A RUSH ON ACCOMMODATION IN NYNGAN we have reserved accommodation for the AABR bus passengers in advance - so if you are booking on the AABR bus you need to email info@albertmorrisaward.org to book your Nyngan accommodation.
If you are making your own way to Nyngan we have also secured some rooms at the motor inns so if you can't find what you want, please email us as we have reserved quite a few rooms just in case.
Nights 2-5: Broken Hill ( a choice of two for pre-arranged special deals)
EITHER
(a) Lodge Outback Motel http://lodgemotel.com.au/ - Discount of $10 per person arranged for those dates if you book by phone via manager Chris on (08) 8088 2722. Just quote 'Albert Morris Tour'... but if coming on the AABR bus book through info@albertmorrisaward.org

OR
(b) Broken Hill Tourist Lodge: http://www.brokenhilltouristlodge.com.au/ – $55 per night for an ok but budget double room (shared bathroom) and complementary continental breakfast if you type 'Albert Morris Award' into comments for your online booking or call Ruth on (08) 8088 4575. Double beds can be arranged for single rooms if available. Walkable to town and food shops. Good communal kitchen and cosy nook. Double rm for four nights (@$220 total) and twin ($160 total)... but if coming on the AABR bus book through info@albertmorrisaward.org
Night 6: Nyngan Riverside Tourist Park http://www.nynganriverside.com.au/tourist-park/ (now booked out for the bus travellers - so please book at Alamo Motor Inn or the County Manor Motor in. [BREAKING NEWS: Due to a rush on accomodation in Nyngan we have reserved accommodation for the AABR bus accommodation in advance and so you need to email info@albertmorrisaward.org to book your Nyngan accommodation.
If you are making your own way to Nyngan but can't find accommodation at the right price, please email us as we have reserved quite a few rooms at the two Motor Inns just in case.
Other places we have checked out (from most to least expensive) are:
Imperial Hotel - $180 per night double room – crème de la crème restoration. Longer to walk to town.

Royal Exchange - $155 for double room per night art deco classy – $135 single but twin rooms available. Lovely dining room and living room. Centrally located.

The Red Earth Motel. Has two and three bedroom apartments with potential to share rooms and sofa plus kitchens. Centrally located

airb&b- Some 2 BR for $80-$100 per BR per night – and a couple of 3 BR ones that are as cheap as $30-50/BR/night if three people share the cost. Usually not close to town.

Van parks- There are only two in BH that have cabins. Broken Hill Tourist Park is good. Lakeview is a little cheaper, but less attractive. At BH Tourist Park most single room cabins are $100+ per night but there are some 2BR ones that 3 people can share for $70-80 each per night - or less if don't mind sleeping in bunks. There is one for vans only, not cabins, called Silverland.

Emaroo Argent Cottage -

https://www.stayz.com.au/accommodation/nsw/explorer-country/broken-hill/19284

Eva's Place – around $50 per night if three people or $40 /night for 4. Four BR and 2 Bathrooms. On south side so need a car. Recommended by locals but not really walking distance to town:

https://www.stayz.com.au/accommodation/nsw/explorer-country/broken-hill/149544

Silver Earth units - 85 Blende St, Broken Hill NSW 2880 – economical, clean, modern units walking distance to town.
THE ON-GROUND WORK MORNINGS
Note that there will be two or three concurrent work projects on each day as we anticipate there will be more participants than can comfortably fit on one work site. So far we are planning two concurrent projects: (i) a bush regen-style weed management project at a riparian site within the Regen Reserves and (ii) a vegetation survey [Now fully booked]. A third session is also being planned in case it is needed and will also involve on-ground restoration work. Note: As these are concurrent sessions on each day - please only book into one per day.

THE DINNER
The Palace hotel has been booked for a Mediterranean smorgasbord, all you can eat. Bookings only. $50 for visitors (plus website fee) and $35 for locals. Drinks to be paid for separately from the bar. It will be a formal awards event with numbers anywhere from 100 to 200 people. Can wear some bling if you like. This will be the culmination of the field trip.
THINGS TO SEE IN FREE TIME
· Stroll around very picturesque town.
· Regen Reserves display at the lobby of the Library
· Pop up gallery BH Art Exchange exhibition and, mural on theme of the Regen Reserves – Duff St Broken Hill
· Living Desert Sanctuary – off Nine Mile Road. Predator free fenced area – also sculptures. 8.30am – ½ hr after sunset. Usually $6 but entrance is free for Albert Morris Award field trip participants
· Afghan Mosque tour – need to book (08) 8088 3187 and to make gold coin donation
· Lots of other art galleries of interest – and museums– check tourist guides online.
WHERE TO EAT
· Coles is at the western end of Argent St and open 7am till 10pm. Woollies
· Lots of small cafés – someone recommended the Silly Goat
· Restaurants – Vegetarians suggest Ibis motel has the best vego meals, not cheap. Al Fresco good. About $30 for a meal.
WHAT TO BRING
· Mug to take to café to avoid paper cups. (There is no recycling in Broken Hill as yet).
· If joining the onground works - bromg work clothes, closed shoes, gloves, hat – water bottle or thermos for own beverages. (Morning tea nibblies and lunch will be provided.)
· Optional - your favourite herbicide bottle, loppers and cordless drill if fit in the packing.
WEATHER IN AUGUST - Prepare for cold nights and warm days (or cold days ..you never know.) Rarely rains bit be prepared for a shower.
--------------------------------------------------------------------------------------------------------------------------------------------------------------
BROKEN HILL ITINERARY / PROGRAM (Booking is essential for all activities for logistic reasons)

SUN 20 AUGUST 2017 - Charter bus leaves Sydney - stay overnight Nyngan. (Pick up points to be notified.)

MON 21

8.30 am Nyngan field trip. Meet at LLS offices in Nyngan - thence to Broken Hill accomm

7-8.30 pm Welcome reception at Regional Art Gallery (404–408 Argent St, Broken Hill)

TUES 22
9.30am Tour of Regeneration reserves - meet at BH Visitors Information Centre.
2 pm Guided Bushwalk Res 1a (guide: Wayne Lovis Landcare) - meeting place TBC

WED 23
8.30 - Working bees - participants will be notified of meeting places and what to bring
12.30 - Lunch (provided) all together Duff St Park - and viist pop up gallery BH Art Exchange Duff St
THUR 24
8.30 - Working bees - participants will be notified of meeting places and what to bring
12.30 - Lunch (provided) all together Duff St

6 for 6.30 - Albert Morris Award dinner at Palace Hotel

FRI 25 - Official field trip ends. AABR bus leaving 10am and drives back via Nyngan
COLLABORATING ORGANISATIONS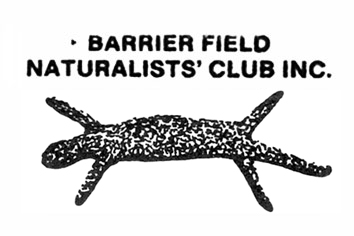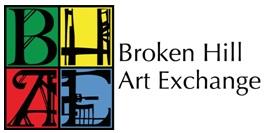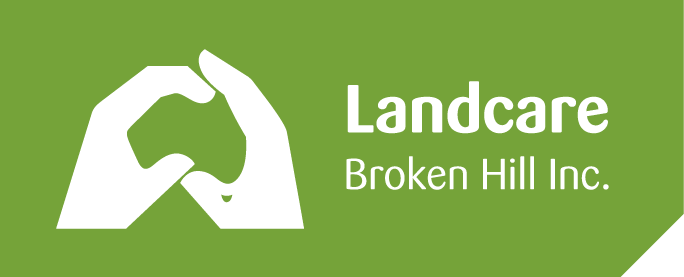 SPONSORS
Platinum sponsors: Broken Hill City Council, Dr Barbara Briggs
Gold Sponsors: The School of Life and Environmental Sciences (SOLES) University of Sydney,
Silver Sponsors: Bushland and Rainforest Restoration & Consulting, Bushland Restoration Services

Bronze Sponsors: Jane Lemann
GOLD SPONSOR