Description
What makes a hit song? We all know that humpback whales are famous for their intricate songs. Male whales in a population have been found to sing the same song at any one time, with this song ever-evolving and changing.
This talk will explore this process, looking at which aspects of a whale's song may make it easier to learn, leading to the phenomenon of population-wide cultural song learning.
Meet the presenter:
Dr Jenny Allen, an Adjunct Research Fellow at The University of Queensland and a Griffith University marine science lecturer, studies culture and learning in humpback whales.
She completed her PhD at the University of Queensland's Cetacean Ecology and Acoustics Laboratory where she focused on fine-scale song learning in east Australian humpback whales.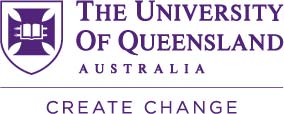 Find out more about our Venue Partner, The Edge, State Library of Queensland, visit: edgeqld.org.au