BrisScience: Snakebite - the world's most neglected tropical disease
Description
Out of the 2.7 million people bitten by venomous snakes each year, snakebite claims over 100,000 lives and maims another 400,000 victims for life.
Despite this, snakebite receives a disproportionately low level of attention. This has led to regions having insufficient levels of antivenom stocked, or lacking antivenom entirely. Snakebite also disproportionately affects the poorest and most marginalised members of society, and has a massive socio-economic burden.
In some cases, unscrupulous marketing has resulted in antivenoms from other regions being stocked instead, with lethal effects.
Join Associate Professor Bryan Fry as he discusses his research investigating not only critical deficiencies in treatment, but alternative treatments that may be suitable for remote communities.
Meet the presenter:
Associate Professor Bryan Fry heads the Venom Evolution Lab with The University of Queensland's School of Biological Sciences. He has published over 150 scientific journal articles and 2 books. In the course of his research, he has led expeditions to over 40 countries, including Antarctica, leading to him being inducted into the elite professional adventurer society The Explorers Club. His team's research focuses on the multidimensional effects snakebite has upon human victims and the treatment options for these extremely complex medical emergencies.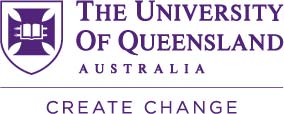 Find out more about our Venue Partner, The Edge, State Library of Queensland, visit: edgeqld.org.au