BrisScience: Quantum sensing: From gravitational waves to ultra ultrasound
Description
The nanoscale world operates by different principles than our everyday world – quantum principles. Recently it has become possible to reach this quantum regime, with new laser-based technologies capable of measuring distances as small as a millionth of a millionth of a millionth of a metre - or a thousandth of the width of an atomic nucleus.
In this lecture, Professor Warwick Bowen will introduce ultraprecise sensors built from this technology, explore how quantum physics affects their behaviour, and investigate their applications in areas ranging from gravitational wave detection to biological imaging and ultrasound.
Meet the presenter:
Professor Warwick Bowen is the Director of The University of Queensland Precision Sensing Initiative, and part of the Australian Centre for Engineered Quantum Systems. His lab works on precision and quantum sensors, operating at the limits defined by quantum physics. His team were the first to show that it is possible to break quantum limits of biological microscopy, developed the first laser-based tools to directly cool liquids, and have recently have shown that ultraprecise ultrasound is possible using techniques developed for quantum physics.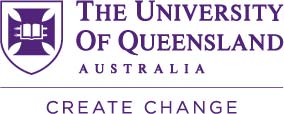 Find out more about our Venue Partner, The Edge, State Library of Queensland, visit: edgeqld.org.au