BrisScience: Pathogens, Pandemics and Preparing for Disease X
Description
The next pandemic is inevitable.
It could be the result of a known infectious disease like Ebola, Lassa or SARS, or some new pathogen which emerges quickly and spills into the human population. The World Health Organisation (WHO) refers to these currently unknown pathogens as 'Disease X'.
Vaccines can take years to develop and must go through numerous phases of research and clinical testing. However a new Australian rapid response vaccine pipeline could produce hundreds of thousands of vaccine doses ready for testing within 16 weeks from pathogen identification.
Join us to hear about 'good' and 'bad' viruses, and how UQ scientists are working to prevent and contain known, and unknown, emerging infectious disease outbreaks.


Meet the presenter:
Professor Paul Young is a Virology expert and Head of the School of Chemistry & Molecular Biosciences at The University of Queensland. He and his group have been studying viruses and the diseases they cause for more than 40 years. His group's main interests are in understanding the way in which viruses cause disease and in developing strategies to diagnose and control them, through both therapeutic and vaccine approaches.
Professor Young and his team have partnered with the Coalition for Epidemic Preparedness Innovations (CEPI). CEPI was developed after the 2015-16 Ebola outbreak, when the WHO called for a more proactive response to these future emerging threats. It's goal is to finance and coordinate the development of both new vaccines and rapid response vaccine platform technologies.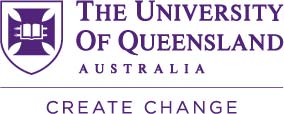 Find out more about our Venue Partner, The Edge, State Library of Queensland, visit: edgeqld.org.au