Description
Information is physical. It's encoded in physical systems, like in the electrons that flow through our digital devices. This means it follows the rules of physics, and when information is encoded at a quantum level, the rules are often bizarre.
This month's BrisScience will highlight the differences between classical and quantum information, looking closely at ignorance—the absence of information, entirely or partly—in the quantum realm. Hear about research that could lead to world-changing technology – potentially un-hackable communication with higher information-capacity. Find out how real-world experimental science may one day lead to other-worldly communication systems.
Meet the presenter:
Dr Jacquiline Romero was born and bred in Manila. She holds BS Applied Physics magna cum laude and MS Physics degrees from the University of the Philippines. She finished her PhD at the University of Glasgow, where she was a researcher for seven years.

In 2015, she moved to Brisbane to join the Quantum Technology group at The University of Queensland. In 2016 she took up an ARC DECRA fellowship with the same group. In 2018, she won the Ruby Payne-Scott Medal of the Australian Institute of Physics for excellence in early-career research. In 2019, she won a L'Oreal-UNESCO International Rising Star Grant, one of fifteen awards worldwide.
She is currently a Senior Lecturer and Westpac Bicentennial Foundation Research Fellow at UQ, continuing her mission to extend quantum information using the shape of light.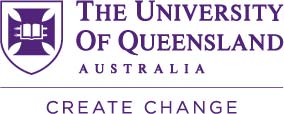 Find out more about our Venue Partner, The Edge, State Library of Queensland, visit: edgeqld.org.au