BrisScience: Facial recognition's true potential
Description
Facial recognition technology is thriving. It's often associated with security and policing, but it also has great potential for social and consumer applications. Each of us spends three working weeks of the year simply identifying ourselves to others - if we could reduce that to two weeks, world productivity could be boosted by almost 2%.

Join UQ's Professor Brian Lovell as he discusses the science of facial recognition technology and how it can help us get back – at least some – of our lives.
Meet the presenters:
Professor Brian Lovell is Director of the Advanced Surveillance Group in the School of Information Technology and Electrical Engineering at The University of Queensland. He was President of the International Association for Pattern Recognition (IAPR) from 2008-2010, and is Fellow of the IAPR, Senior Member of the Institute of Electrical and Electronics Engineers, and voting member for Australia on the Governing Board of the IAPR. He received the BE in electrical engineering in 1982, the BSc in computer science in 1983, and the PhD in signal processing in 1991: all from UQ.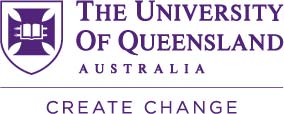 Find out more about our Venue Partner, The Edge, State Library of Queensland, visit: edgeqld.org.au