Description
By 2050 the human population is forecast to expand from 7.5 to 9.6 billion people. The world will require 70% more food, 50% more fuel and 50% more fresh water, while CO2 emissions need to be reduced by over 80%.

But one unlikely hero – algae – may help us achieve economic, social, climate, food and fuel security.

At the next BrisScience event, we'll hear about green-algae technologies that tap energy from sunlight and absorb CO2, as well as provide high-value opportunities in the nutraceutical and pharmaceutical sectors.

We'll also find out about exciting new algae-based food products from Ocean Orchards - a UQ-based start-up developing algae-based vegan caviar.
Meet the presenters:
Professor Ben Hankamer is a Professorial Research Fellow at UQ's Institute for Molecular Bioscience and is the founding director of the Solar Biofuels Consortium (2007) and the Centre for Solar Biotechnology (2016), which has expanded to include 30 international teams, supporting the development of high-efficiency solar-biotechnologies for food, fuel and high value product production.
Ms Anna Hendra is Co-Founder of Ocean Orchards, a specialist food company working to provide algae-based vegan seafood to the world. Anna graduated from her studies in chemical engineering at UQ in 2018 and is now building her start-up with the help of UQ Ventures.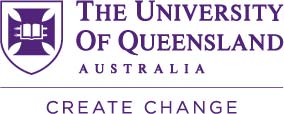 Find out more about our Venue Partner, The Edge, State Library of Queensland, visit: edgeqld.org.au