Description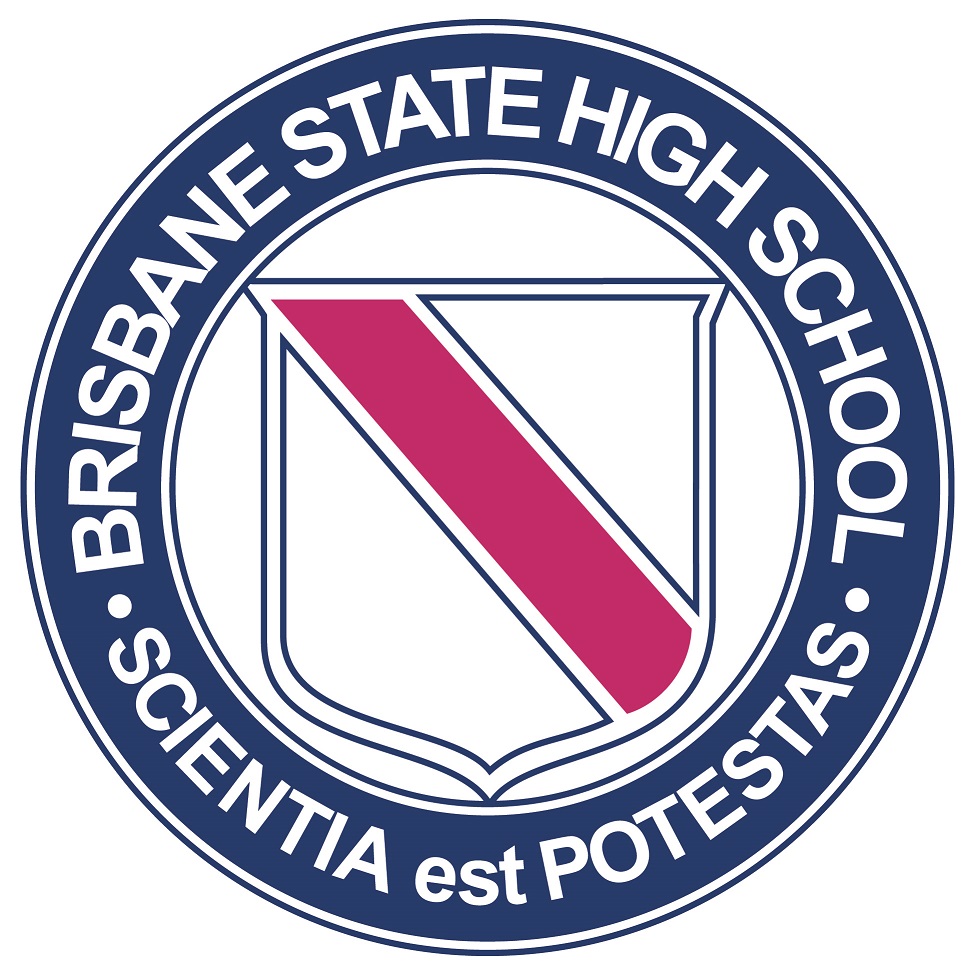 Verge Young Entrepreneur Program challenges students to take on the role of a social entrepreneur to come up with an original, innovative solution to tackle some of the world's most complex issues. Over the course of a term, students explore marginalisation as a platform from which to look at disadvantage in their world. From this, students work with real life entrepreneurs, industry experts and external organisations to devise their own social enterprises which close the gap for a marginalised group in society.
An innovative, project based learning unit; Verge involves over 300 Year 9 students across three Brisbane State High Schools. The Brisbane SHS Verge Young Entrepreneur Showcase Evening is the last of three showcases whereby students will share their enterpise ideas, and finalists will pitch 'Shark Tank' style to a panel of judges. The first Showcase and Shark Tank is to be held at MacGregor SHS on Friday 28 July, 2017 and the second Showcase and Shark Tank is to be held at Kedron State High School on Tuesday 1st August, 2017.
Brisbane State High School is thrilled to invite you to:
Verge Young Entrepreneur Showcase Evening
Friday 11th August 2017
Brisbane SHS Performing Arts Centre (Merivale Street Campus)
5pm-6pm: Enterprise Displays
Wander around our Gallery of Enterprises, and speak to the Verge Young Entrpreneurs themselves. Upon arrival, make sure you get your Voting Chips, so you can show support for your favourite ventures. The Social Enterprise with the greatest number of votes will receive the People's Choice Award.
Throughout the Verge program, students work with local social entrepreneurs as mentors. We are lucky to have some of these remarkable individuals sharing their enterprises in our gallery- including Lauren Shuttleworth's Words with Heart, Freda Thong's Ecopads, Navdeep Pasricha's iYouth and Bradley Clair's Amplfy. Make sure you stop by their stands to chat to the entepreneurs themselves and hear about the incredible ways they are making a positive impact.
6pm- 8pm: The Lion's Den
At 6pm, join us inside BSHS' The Griffin's Lair as our finalists pitch their social enterprises 'Shark Tank' style to a panel of Judges. Cheer our social enterpreneurs on as they stand up under the big lights- and the hard questions, from our judges to nab the winner's crown.
The winning social enterprise from BSHS' The Griffin's Lair will then pitch against the winners of MacG's The Lion's Den and Kedron SHS' The Tiger's Cave in Melbourne in September for funding, glory, honour and the chance to get their enterprise out of the classroom, and into reality.
We are honoured to introduce our esteemed panel of judges for the BSHS' The Griffin's Lair:
1. Nicole Gibson
CEO Rogue & Rouge Foundation & Start Up Apprentice, National Mental Health Commissioner
At 18 years old, Nicole established her Not-for-Profit, The Rogue and Rouge Foundation, and grew it to sustainability whilst also completing two National speaking tours. Nicole was a finalist for the Young Australian of the Year at 20 years old, and was listed as one of Australia's Top 100 Most Influential Women at 21, shortly after taking out the Pride of Australia Medal. Thus far, Nicole has facilitated workshops and presentations with over a quarter of a million Australians.
2, Jackie Trad MP
Deputy Premier, the Minister for Transport, Minister for Infrastructure, Local Government and Planning and Minister for Trade
Jackie has lived in South Brisbane for nearly 40 years and is passionate about her local community. She grew up in East Brisbane, attended St Joseph's Primary School at Kangaroo Point and her parents owned and ran the fruit shop in Woolloongabba. Together with her husband, Damien, she is now raising her two boys locally in West End.
As the first person from her extended family to go to university, Jackie appreciates the value of a good education. With her dedicated interest and skills base in public policy, Jackie has worked as a public servant in the areas of education and disability policy.
Jackie has been actively involved in community groups, kindergartens and child care centres in her local area and is passionate about protecting the environment for future generations.
2. Amelia Salmon
Co-Founder SPIRAL, Co-Founder QLD Social Enterprise Council, CEO Just Earth
Amelia Salmon is co-founder of SPIRAL Community Hub and co-founder of Qld Social Enterprise Council. She has worked in community development practice, particularly community economic development, for over 20 years and has driven a number of successful social enterprises such as the Big Issue, Mu'ooz Restaurant and Just Earth.
Through her work with QSEC and SPIRAL, supporting many social enterprise start ups, Amelia has developed considerable knowledge of the range of social enterprise types, their different needs, attributes, and how this may effect their growth or sustainability. Amelia has also been a consistent and long time advocate, growing collaborative partnerships such as QSEC to build a voice for an enabling legislative, policy and investment environment for the social enterprise sector.
Amelia is a fellow of the School for Social Entrepreneurs, holds a number of Board roles and is a member of the Institute of Company Directors.
3. Bernie Woodcroft

UQ's iLab Director
iLab finds, fosters & supports Queensland UQ founders creating disruptive, high growth businesses. Since 2012, iLab has supported over 130 startups and 220 founders through its Germinate accelerator and Incubate programs. Since 2014, approximately $18m has been invested in early stage iLab startups.

As ilab's Director, Bernie is currently responsible for all startup programs, facilities and operational aspects of the accelerator. As a StartUp Mentor with iLabs, Bernie regularly mentors startup founders on validation, investment, markets, teams, sales, pitching, networks and growth. Bernie is also a regular volunteer judge for pitch competitions and startup events.
4. Aldin Fejzic
BSHS Alumnus, Co-Founder Charity Cups
Aldin went to Brisbane State High & Graduated in 2007. IHe studied Architecture & Industrial (Product) Design at QUT and worked in the industry at one of the largest architecture firms in Australia on jobs worth over +$500M. However even though on paper he was in a "good position", Aldin yearned to create my own path and that is where our first venture charitycups.org was spawned.
As a result, Aldin has;
Funded the training of farmers, purchase and planting of 2,500 trees in rainforests all across the world

Funded the restoration of a person's vision in the developing world

Funded the purchase of 250 oral rehydration salts for the children affected by the Nepal Earthquake

Promoted the Cancer Council's Biggest Morning Tea Initiative to raise awareness for their work in regard to preventing, detecting and treating cancer

And also, was nominated for BNE Young Social Entrepreneur of the Year – Finalist 2015

Was Nominated for QLD Young Achiever Awards – Semi Finalist 2016
5. Wade Haynes
Executive Principal Brisbane State High School
Wade Haynes was appointed as Executive Principal of Brisbane State High School in January 2011. State High is a very highly performing co-educational government school of over 3,000 students. Previously, Wade was Executive Principal at Kenmore SHS for eight years and Principal of Wynnum North SHS for six years. Beginning teaching in 1985, Wade worked at Dalby, Roma and Bribie Island High Schools before being promoted to Head of Mathematics at Coombabah SHS and the inaugural Deputy Principal at Sunshine Beach SHS. Wade has two sons, both of whom attend Brisbane SHS, and is married to Jacquita Miller, Principal of Aspley SHS. Their family has keen interests in cricket, camping and travel.


Join us as we celebrate the success of our Year 9 Business students, and witness the next generation of social enterpreneurs in action.