Sales Have Ended
Ticket sales have ended
Thank you for RSVP'ing to attend our upcoming Brisbane Property Group meeting - we look forward to seeing you then!
Sales Have Ended
Ticket sales have ended
Thank you for RSVP'ing to attend our upcoming Brisbane Property Group meeting - we look forward to seeing you then!
Description
DON'T MISS YOUR CHANCE to be in the room with our SPECIAL GUEST SPEAKER this month.
We welcome Campbell Newman, the Chairman of Arcana Capital, syndicating commercial property investment opportunities for sophisticated investors, a Director & adviser to a number of start-up technology companies and a regular commentator on SkyNews Australia!
WELCOME to the next Brisbane Property Group meeting!

First time attending? Entry is FREE! Just click the green "Tickets" button on the top right of this page.

Returning member? Click this link for discounted entry.

Here's 5 awesome reasons you need to be in the room:

• You'll walk away with real strategies, insights and resources that you can implement immediately. We guarantee you'll pickup at least 3 outstanding tips to use in your own property investing (Most people walk away with pages of notes!)

• Unlike other seminars, you wont be pitched to on the night. That's right, no hidden agendas, no shenanigans and definitely no sellfests! We pride ourselves on being a genuine property networking group.

• The key words we hear time and again from attendees are 'genuine' and 'integrity'. These are rare commodities these days, especially in property and you'll get them by the bucketload at this event.

• Whether you are just starting out, have done a few property deals or a full time investor.... you'll walk away with value. It might be in the quality, content rich presentations or maybe you'll find your next Joint Venture partner - either way you'll be so glad you came.

• The Real Deals. These are case studies that attendees flock to see each month. We call them Real Deals because they ARE just that. Everyday property investors on their first, second and sometimes third project, having a good honest crack while still holding down a full time job. It could be a quick renovation, subdivision or small development. You'll see profit & loss numbers, before and after photos, embarrassing mistakes and above all, lessons learned.

There is NOTHING like this monthly property networking event and we are the envy of all other States!

It's size, the people we attract, the longevity and the integrity we uphold makes us second to none Australia wide!

What's in store this month?
Nhan Nguyen from Advanced Property Strategies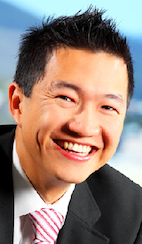 Nhan Nguyen, known as 'Mr. No-Money-Down', teaches everyday Australians how to make a fortune in property using none of their own money. This month he is out front to share some fantastic information:
* 3 Mistakes that newbie property developer's make, & how to avoid them
* Which consultant saved me a $100k mistake this year?
* How free blocks of land & tiny homes go hand in hand in the current buyer's market
Paul Copeland from William Buck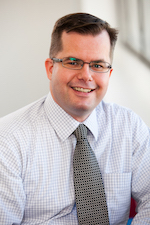 Paul Copeland, our resident accountant, is back this month with a focus on financial structuring and tax issues for different types of developments.
So – if you are doing a splitter, what do you look at in terms of structure and what way will you set up your finance? With money partners – what to consider and how to structure yourself for servicing these partners? What should they look like and how should you use them?
Finally...and to round out the night, we have our special guest speaker Campbell Newman from Arcana Capital.

The previous Premier of Queensland and Lord Mayor of Brisbane! Who knew he had a massive interest in property developing? Don't miss this chance to hear Campbell speak at this "one off event" - he will tackle such topics as:
* Why commercial property & what are the "risks and returns"?
* What to look for when selecting an asset & ownership of the asset
* Real Estate Investment Trusts/Syndicators
* The importance of due diligence
Do I need to RSVP?
Yes. We have limited seating due to the size of the room, and it is first in best dressed. If you reserve a spot, you are guaranteed a seat, simple as that. All you need to do is head to the top right of this screen and click on the green "Tickets" button.
What should I expect?
Expect to be welcomed with open arms, regardless of your level of experience. Expect to meet amazing people all on the same path. Expect to learn... a lot!
You will have the opportunity to mingle, network, and have a cuppa with over 150 active property investors with varying skill levels. If that makes you a little nervous, that's no problem; instead, why not chat to one of our amazing experts (think accountant, town planner, SMSF specialist... ) who regularly present at these meetings - there's always a few at the back of the room, and they love a chat!
How much does it cost?
If you're attending our meeting for the first time, it's free. Yep, FREE. We want you to experience first hand what it's like to join our community, and what better way than for us to cover the cost of your first attendance!
Once you've come along and seen for yourself why we love our group, and you want to come back (which you will!).
The cost for returning members is $25 if you pay online otherwise you can pay $33 at the door.

You can also purchase an annual membership which will give you access to all our past and future recordings of all the networking group meetings plus a STACK of other awesome tools and resources. Check out more here.

What if I want to come to every meeting, what can you do for me?
Good question! We have a large number of our community members who do just that, so we have a special Ultimate Property Hub Membership. This includes free entry for 12 months to ALL of our meetings (including Brisbane, Gold Coast & Sunshine Coast), plus you get the video recordings, audio and slide shows of each meeting in case you can't make it. There's a lot of other inclusions too but I know this page is getting long!
Check out the new UPH Membership here.

If you're a member, you still need to RSVP though!
See you there!

Cheers, Matt