Sales Have Ended
Ticket sales have ended
Thank you for RSVP'ing to attend our upcoming Brisbane Property Group meeting - we look forward to seeing you then!
Sales Have Ended
Ticket sales have ended
Thank you for RSVP'ing to attend our upcoming Brisbane Property Group meeting - we look forward to seeing you then!
Description
Returning Members: $25 entry fee if you pay online or $33 at the door.

WELCOME to our second Brisbane Property Group meeting for 2018! It's all happening on Tuesday, 27th February.
Here's 5 awesome reasons you need to be in the room:

• You'll walk away with real strategies, insights and resources that you can implement immediately. We guarantee you to pickup at least 3 outstanding tips to use in your own property investing (Most people walk away with a page full of notes!)

• Unlike other seminars, you wont be pitched to on the night. That's right, no hidden agendas, no shenanigans and definitely no sellfests with bonus steak knives! We pride ourselves on being a genuine property networking group.

• The key words we hear time and time again when attendees are leaving are 'genuine' and 'integrity'. These are rare commodities these days, especially in property and you'll get them by the bucketload at this event.

• There's something for everybody. Whether you are just starting out, have done a few property deals or a full time professional investor.... you'll walk away with value. It might be in the quality, content rich presentations or it might be that you find your next Joint Venture partner... either way you'll be so glad you showed up.

• The Real Deals. These are case studies that attendees flock to see each month. We call them Real Deals because they ARE just that. Everyday property investors on their first, second and sometimes third project, having a good honest crack while still holding down a full time job. It could be a quick renovation, a one into two splitter block or a 6 townhouse development... whatever the presentation, you'll see profit & loss numbers, before and after photos, embarrassing mistakes and above all, lessons learned.

There is NOTHING like this monthly property networking event and we are the envy of all other States!
It's size, the people we attract, the integrity we uphold and the longevity we've been delivering value for makes us second to none Australia wide!
For those of you who are new to the group, we are truly a friendly, supportive bunch and everyone is welcome to attend - the more the merrier!
Entry is FREE if this is your first time attending the Brisbane Property Networking Group! Details on how to RSVP, the cost, and more at the bottom of the page.


What's in store this month?

Matt Punter from Savings Centre (https://www.thesavingscentre.com.au/)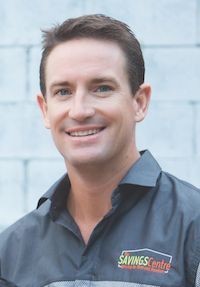 This month, Matt is joining us to discuss the latest changes in the lending industry and how APRA are moving the goal posts. If you want to stay on the edge of what's happening in the current market, it's critical you listen to this conversation to capitalise on the opportunities that are being presented!

Matt runs The Savings Centre which is a finance broking business. He & his wife, Nerida, work closely with a team of independent industry professionals, to assess, develop, implement and monitor a customised Financial Wellbeing Pathway plan for you. Matt is very down to earth, sincere and filled with integrity so if you've ever considered that you may need support in this area, this is the session for you. I've personally recommended Matt to my family and colleagues to help wit


Real Deal - Jim Valery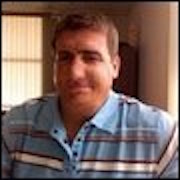 Jim has been a full-time property investor now for over 4 years. He sees property as a generational enterprise, where he has been able to teach his children things they are not generally able to get elsewhere.

Jim enjoys a Joint Venture arrangement that usually shares both time and money on the deal. Jim's Real Deal this month is a 1 into 3 sub-division with a renovation on an existing 1950's house. This deal of course encountered its fair share of twists and turns right through to completion. You will learn a thing or two from this deal!

Just in case you haven't experienced a Real Deal presentation before, here's how it works:
The Real Deal segment is where a member or members of the group get up for 30mins and share their latest project!

You get to see everyday investors sharing all the thrills and spills of their deal. It could be a renovation, subdivision, development.. anything!
The presenter shares the feasibility numbers for the deal, the before, during and after photos, how they found the deal and most importantly, the mistakes they made along the way!
It's truly outstanding to see someone bravely get up and reveal their entire project from start to finish, warts and all!
Craig Christie from ASI Planning (http://www.asiplanning.com.au/)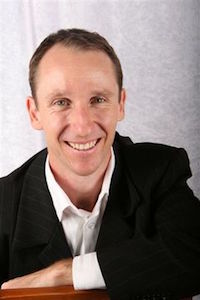 As the principle and owner of ASI Planning, Craig has been a Town Planner for over ten years helping hundreds of clients with their development applications. Craig is an active investor and is currently undertaking a number of subdivision projects, and he is an accredited riskSMART planner which means he can get your approvals fast - no one can get a development approval faster!

What should I expect?
Expect to be welcomed with open arms, regardless of your level of experience. Expect to meet amazing people all on the same path. Expect to learn.... A lot!

You will have the opportunity to mingle, network, and have a cuppa with over 150 active property investors with varying skill levels. If that makes you a little nervous, that's no problem; instead, why not chat to one of our amazing experts (think accountant, town planner, SMSF specialist...) who regularly present at these meetings - there's always a few at the back of the room, and they love a chat!

Do I need to RSVP?

In short, yes! We have limited seating due to the size of the room, and it is first in best dressed. If you reserve a spot, you are guaranteed a seat, simple as that.

All you need to do is head to the top right of this screen and click on the RSVP button.

How much does it cost?

If you're attending our meeting for the first time, it's free. Yep, FREE. We want you to experience first hand what it's like to join our community, and what better way than for us to cover the cost of your first attendance!
Once you've come along and seen for yourself why we love our group, and you want to come back (which you will!).
The cost for returning members is $25 if you pay online otherwise you can pay $33 at the door.

You can also purchase an annual membership which will reduce your cost further and also give you access to all our past and future recordings of all the networking group meetings plus some other awesome tools and resources. Check out your options at this link: www.propertyresourceshop.com/property-networking-groups
What if I want to come to every meeting, what can you do for me?
Good question! We have a large number of our community members who do just that, so we have a special Gold Membership. This includes free entry for 12 months to ALL of our meetings (including Brisbane, Gold Coast & Sunshine Coast), plus you get the video recordings, audio and slide shows of each meeting in case you can't make it. There's a lot of other inclusions too but I know this page is getting long! You can read more here.
If you're a member, you still need to RSVP though!

I hope to see you on Tuesday, 27th February.

Cheers, Matt