Description
Do you want to Discover Tailored, Highly Effective, Low Risk Strategies to Double your Business?
Join us on Friday the 14th of October, when Paul Timms will share with you strategies which you can take away and implement in your business straight away, which will allow you to triple your business in the next 5 years.
Strategy 1: Organic Growth - More Leads, More Sales, More Customers.
Strategy 2: Rapid Growth - Establishing Agents, Resellers, and Distributors.
Strategy 3: Quantum Growth - Additional Profit Centers, New Products, and Global Expansion.
About Paul Timms...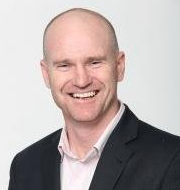 In 2006, Paul created the Australian Institute of Personal Trainers and built this organisation into a leading training provider that now boasts over 100 campuses nationally.

Paul is the founder of several successful companies and creator of dozens of individual businesses and profit centres for his clients in Australia and Internationally. He specialises in the establishment of education, membership and events companies in industries that assist people create the life that they want and to life it powerfully.

Paul has trained over 10,000 people and built 10 successful training organisations including the Australian Institute of Personal Trainers, Australian Institute of Business Coaches and the National Coaching Institute. Paul is a business advisor and coach to the top people in the fitness and weight loss industry.

In his corporate life, Paul Timms is one of Australia's top business speaker, trainer, coach and highly sought after professional speaker. Paul has worked with companies such as Rio Tinto, BHP, Air New Zealand, LJ Hooker, and has delivered hundreds of presentations in Australia and New Zealand to thousands of participants. He is a Professional Member of the National Speakers Association of Australia and has served as the National Membership Manager and Queensland Vice President of this highly respected organisation.