Description
BRISBANE INSPIRING LEADERSHIP SUMMIT
The Inspiring Leadership Summit is a profound day of life-changing inspiration and leadership that will catapult you into the next level of success and authentic happiness in your life.
This event is for leaders, entrepreneurs and thought leaders who want to make a massive impact on their business, their community and themselves.
At the Inspiring Leadership Summit, you will:
Understand why lack of inspiration is the missing key in todays' society, and how to tap into an unlimited, unbounded source of inspiration that will give you greater happiness and success than you ever thought possible.

Learn the secrets of inspirational communication and leadership that have been used by world leaders through out time to inspire nations.

Be touched by incredible stories of human kindness and compassion.

Discover how to simply and quickly tap into your purpose and passion to make a significant difference to the lives of others.

Uncover your 'inspirational story' to uplift and empower others (even if you think you don't have an inspirational story).

Network with like minded people that will encourage and support you as an inspirational leader.

A LIFE THAT COUNTS: FINDING YOUR INSPIRATION, PASSION AND PURPOSE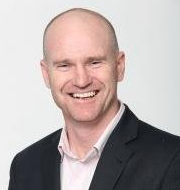 Paul Timms
Paul Timms is the Founder of Inspiring Australia, an initiative of the National Coaching Institute, that is set to inspire over 5,000 people and provide over $500,000 to over 100 local community causes that make a real difference.
In his corporate life, Paul Timms is one of Australia's top business speaker, trainer, coach and highly sought after professional speaker. Paul has worked with companies such as Rio Tinto, BHP, Air New Zealand, LJ Hooker, and has delivered hundreds of presentations in Australia and New Zealand to thousands of participants. He is a Professional Member of the National Speakers Association of Australia and has served as the National Membership Manager and Queensland Vice President of this highly respected organisation.