Description
Brisbane Holi: Festival of Colours (4th Annual)
Here's the official announcement of the 4th installation of our favorite event Brisbane Holi 2020 (presented as a part of Brisbance City Council's BrisAsia Festival) and let us promise you this - this year the colors will be extra vibrant and the atmosphere extra joyful!
Holi is one of the most widely and also the most enthusiastically celebrated festivals of India. When this festival is around the corner, people from all parts of the country, belonging to different religions, communities, and walks of life choose to forget their differences as they come together to share their happiness and joy in the spirit of inclusiveness by putting colors on each other in the most playful, cheerful manner possible.
And that's exactly how we've been celebrating the 'festival of colors' here at the Indian Cultural and Sports Club Inc, Brisbane, as a part of the BrisAsia Festival from the last 3 years now. So many communities from Australia as well as from Asia (and not just India) join hands each year to celebrate this gala of lively energy topped with moments of harmony and unity by participating in events like - music and dance performances, sports events, competitions, food festivals, and the vivacious play of Holi itself.
Brisbane Holi's 4th year celebrates the spirit of inclusiveness by inviting everyone to be a part of this multicultural festival which will also act as the most perfect platform to build stronger relationships between various communities from across the continents.
"Let's celebrate each other's vibrant cultures, festivals, and traditions.. Let's celebrate Holi.. Let's celebrate this joyful phenomenon we call life!"
Brisbane Holi – Festival of Colours is being presented as part of BrisAsia Festival of Brisbane City Council and will be the concluding event of the series, to be celebrated on 29 Feb 2020 from 12 pm to 6 pm at Rocks Riverside Park, Seventeen Miles Rocks - 4073.
This is an annual event for the wider communities of Brisbane to come to a single platform, throw colours, dance and have fun together.
Watch the Holi 2018 video here: https://www.youtube.com/watch?v=pyfhIkTvE5U
Watch Brisbane Holi 2019 video here: https://www.facebook.com/ICSCBRISBANE/videos/2248330341896243/
The event will host the following:
Live music from 3 DJs

Multicultural performances

Bollywood dance battles

Rain dance/relay dance

Matki phod competition

Coordinated colour throwing

Lots of delicious Indian cuisine

Fun activities for kids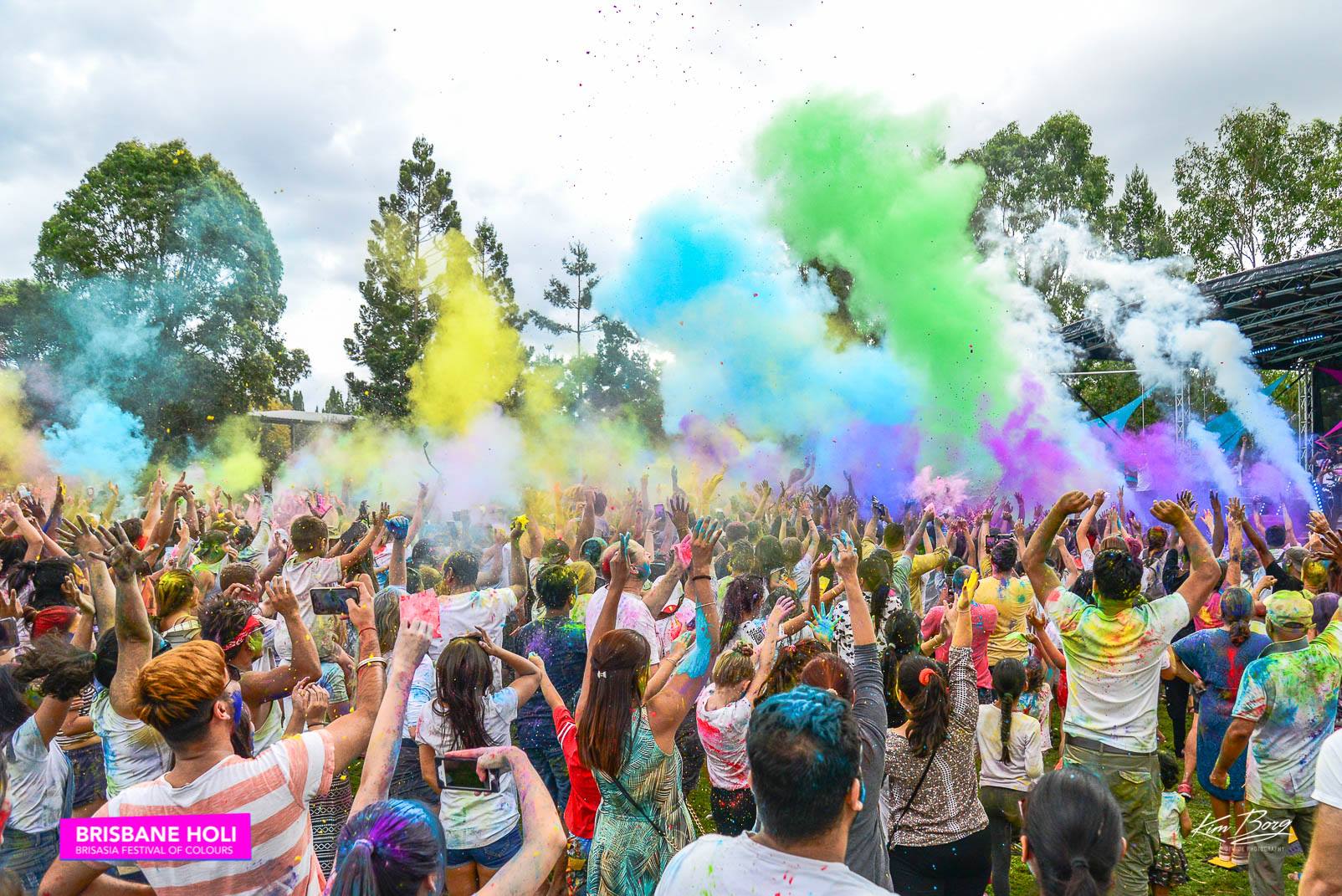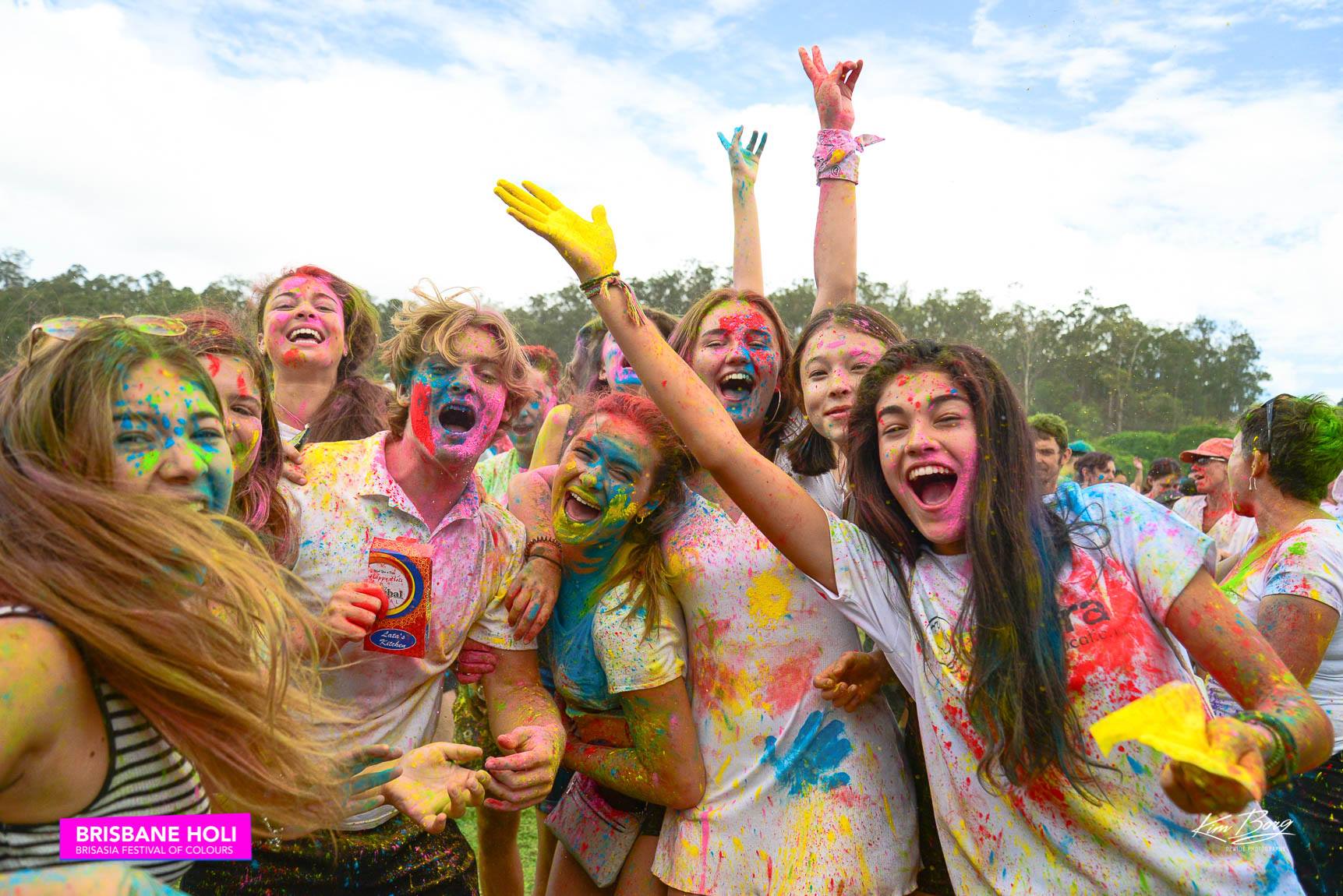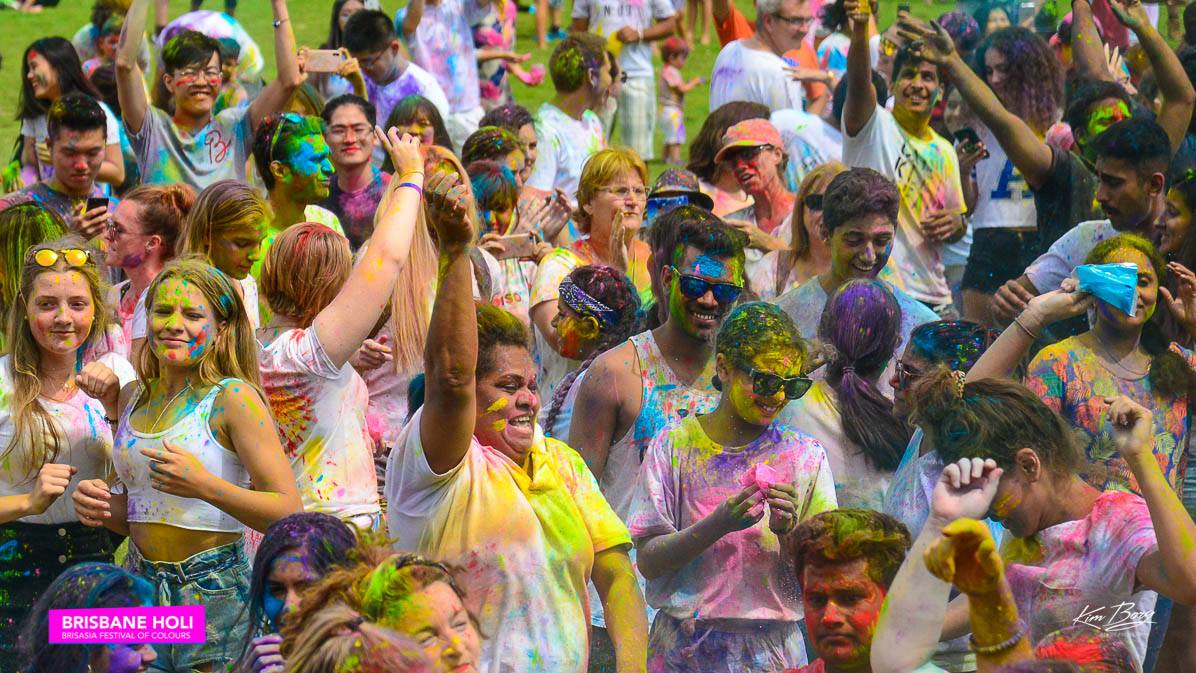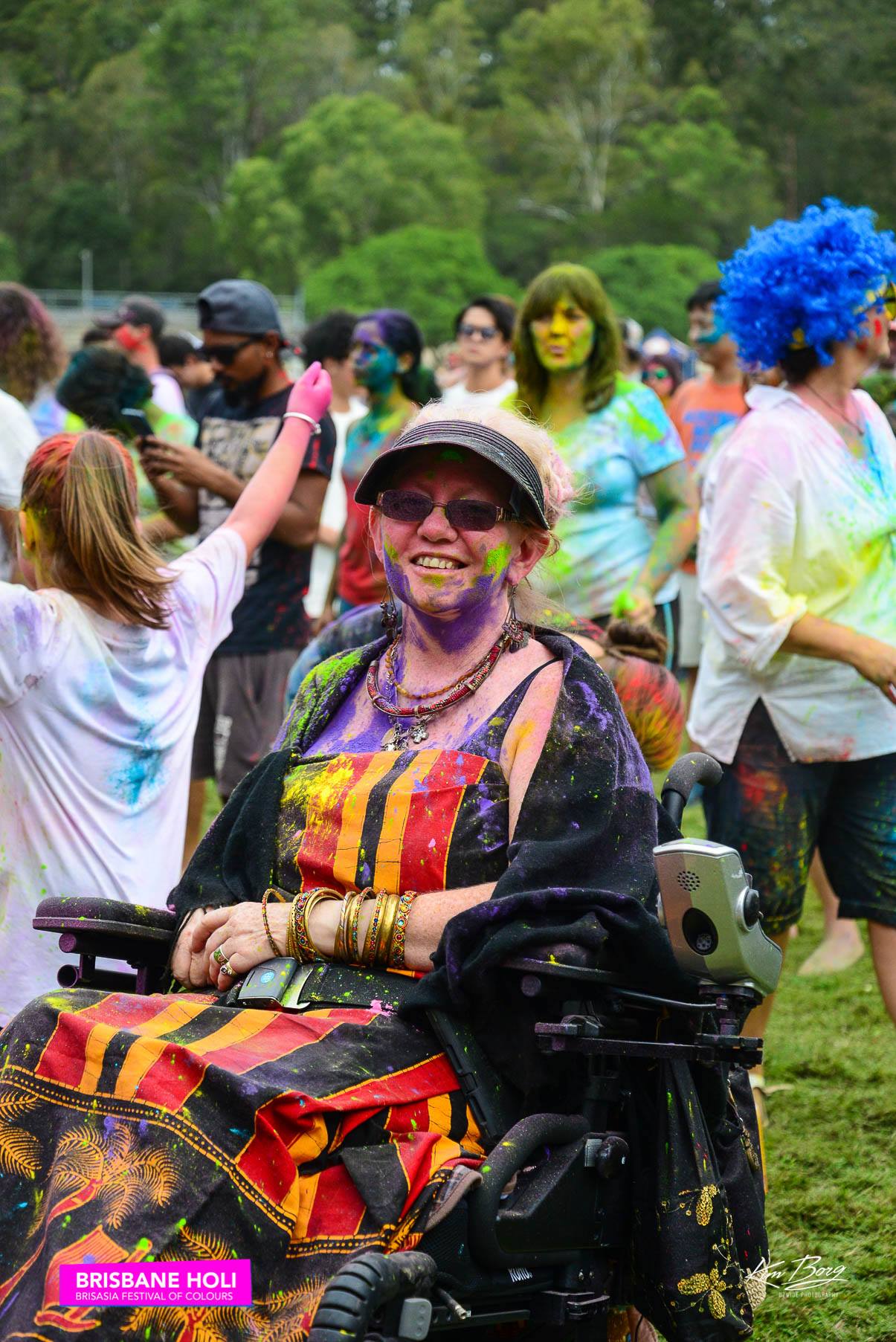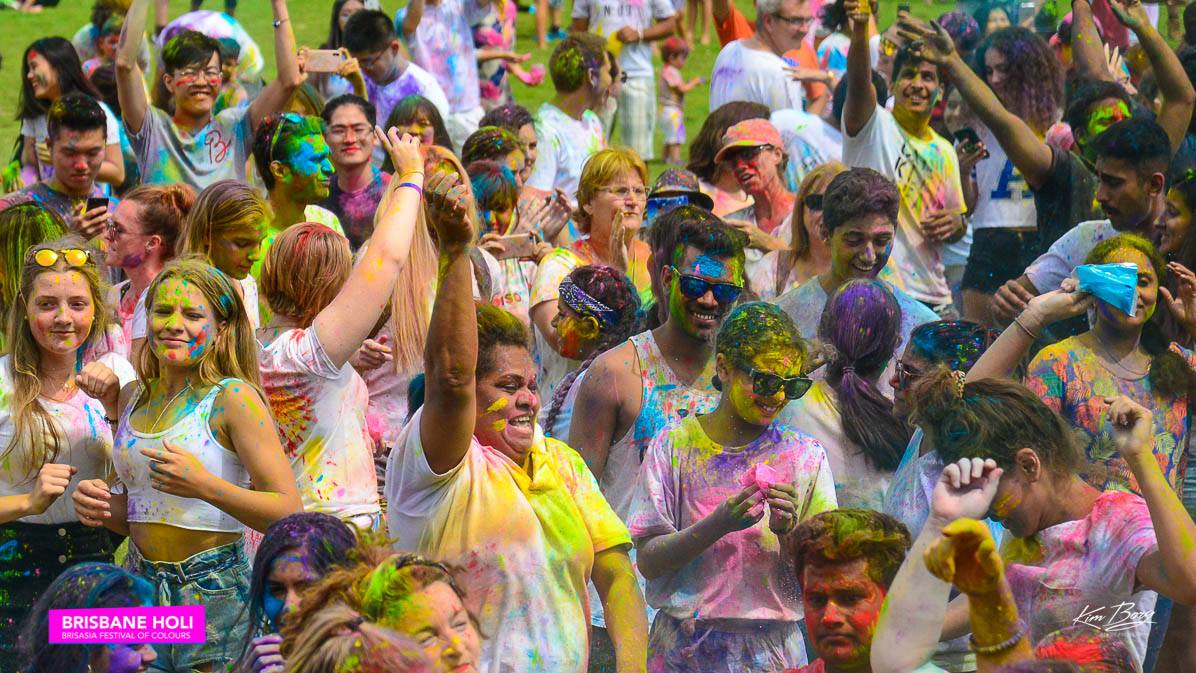 *Note: ticket sales close 12:00 PM 28/02/2020; however, colour can be purchased onsite and you can still enter the event.
---
FAQs
Is this event free?
Yes! This event is completely free. Purchase of food and colours is optional.
Where can I collect my pre-purchased colour?
Pre-purchased colour will be available from a designated stall at the event. All you'll have to do is provide confirmation of your purchase by showing us the ticket or providing your email.
Are there ID or minimum age requirements to enter the event?
No, this is a family friendly event and there are no age restrictions so you do not require your ID.
What are my transport/parking options for getting to and from the event?
Please view public transport options from your location to the venue (Rocks Riverside Park) using Translink Journey Planner.
Parking is available off-street and on the venue in a first come first served basis. Due to limited spots being available, carpooling and public transport are encouraged.
What can I bring into the event?
It is recommended you bring: sunglasses, water bottle to refill, hat and sunscreen for sun protection; and colour pre-purchased from the Brisbane Holi Eventbrite (brisbaneholi.eventbrite.com.au); and money for food and colour.
Non-designer, casual white clothing is recommended!
You are not permitted to bring your own colours or food into the venue. These will be available for purchase at the venue. No alcohol, smoking, or recreational drugs are permitted onsite. It is also recommended that you do not bring animals with you unless they are for medical or special reasons.
How can I contact the organiser with any questions?
You can use the contact button to contact the organiser directly via the Eventbrite page. Otherwise, e-mail your inquiries to paviter@ecutas.com.au or call Paviter Kumar Noori at 0449700428 until 27/02/2020. A separate number will be provided soon for the day of the event managed by our volunteer team.
Do I have to bring my printed ticket to the event?
No, this is not a requirement.
Will colours/food be available for sale on the day?
Yes, food and colours will be available for sale on site on the day from various stalls. However, you cannot bring your own colours or food.
What is the colour powder made from? Is it safe?
The colour powder is environmentally friendly and consists of corn-starch and FC&C Food Grade Dyes. The colour is non-edible and made for external use only. It is very safe for use.
The festival is not recommended for those who may have allergies to the coloured powder, and you are not permitted to bring colour from outside.
Will the colours wash out of me and my clothes?
The powder colour sold onsite will wash out of you and your clothes with water or make-up remover. It is essential you do not bring your own colours for they may not.