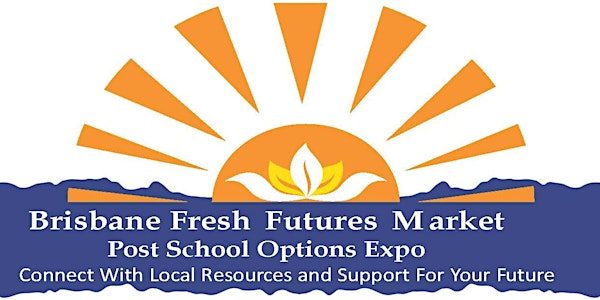 BRISBANE FRESH FUTURES MARKET 2021 - POSTPONED -NEW DATE 04NOV21
Event Information
Location
Brisbane City Hall
64 Adelaide Street
Brisbane City, QLD 4000
Australia
An information expo for young people living with disability in their senior phase of learning to help plan their life post school.
About this event
Access to a wide range of services including further education, employment supports, leisure and lifestyle, independent living as well as the NDIS. Suitable for students in the senior phase of learning, those who have recently graduated and those who care for and support them. We encourage attendance by parents and all types of learning providers.
The expo is live and open from 9am until 3pm, however so we can manage numbers (meet COVID requirements), we request that schools who are bringing groups of students to book a session and provide an estimate of how many will be attending (total students and school representatives). This will also allow us to contact you directly if COVID causes any impact on the day.
NB estimate only is required. If you estimate 10 will attend and you end up with 5 on the day, that is fine! This is purely a safety measure because of COVID.
You can access the venues COVID Safe Plan info at these links:
Date and time
Location
Brisbane City Hall
64 Adelaide Street
Brisbane City, QLD 4000
Australia