Description
The wave of commentary surrounding Australia's residential development sector has reached record levels and many questions remain unanswered for the broader industry.
A recent Industry Sentiment Survey conducted by The Urban Developer found that the reality in boardrooms and construction sites across Australia differed substantially to the headlines that have been splashed across the nation's media mastheads.
In one of the largest industry surveys ever undertaken in Australia, we sought to better understand the prevailing attitudes towards the cities, sectors and disciplines within the industry.
As the pressures of funding restrictions impact both developers and purchasers alike, and the industry braces for a slowdown in construction activity, we are now beginning to ask ourselves questions of survival rather than opportunity.
So, what did the survey results find and how can developers and the industry adapt and thrive in uncertain times?


The Urban Developer, in association with Development Finance Partners, is delighted to invite you to a unique and exclusive look into the sentiment underlying the property sector in 2017.
With a focus on the big factors looming on the horizon, such as the outlook for off-the-plan settlements, construction and purchaser funding, settlement valuations, construction pricing and site values, we will further delve into how the industry can manage risk and find opportunity in uncertain times.
The event will feature a detailed review of the results of the Industry Sentiment Survey followed by a panel discussion with industry experts from across development, research, finance and valuations into the implications on the ground.
This is a unique event that aims to dispel the media myths and provide attendees with a clearer understanding of the forces influencing the future of the residential development sectors in Sydney, Melbourne and Brisbane.
Networking drinks and food are included in ticket price.
---
Who Are The Speakers?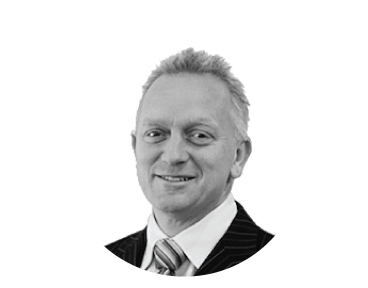 Baxter Gamble - Founder & Director, Development Finance Partners
Baxter Gamble has 20+ years of practical experience in providing creative funding solutions for some of Australia's landmark developments.
Over the past 20+ years Baxter has developed strong relationships with the decision makers within a large and diversified range of Banks, Building Companies, Institutional Equity providers, as well as high net worth individuals. These relationships are critical to the value proposition to the DFP's clientèle.
Baxter has been a regular contributor of commentary to the press in regards to various issues the sector has faced, and has spoken at a number of high profile events such as the Master Builders Awards and The Building Institute of Australia.
Paul Riga - Director, Research, URBIS
Paul Riga is an expert on the Brisbane property market. Paul's astute economic research and analysis helps his clients better understand their markets, ensuring every project they deliver meets their customers' needs. He is a respected commentator on the Brisbane property market and is often invited to speak at industry events.
Paul's expertise covers residential market studies, pricing research and analysis, economic development strategies, economic benefit and impact assessments, and demographic analysis. His portfolio is diverse, with a focus on Brisbane, Sunshine Coast and the Gold Coast, but extending to work in New South Wales, Victoria, Northern Territory and South Australia.
Kristan Conlon - Partner, McCullough Robertson
Kristan heads the Real Estate, Finance, Planning and Environment group nationally for McCullough Robertson. She has extensive experience in the sale, acquisition and leasing of commercial, retail and industrial properties. Her practice also involves property development projects, where her advisory work extends to multi-party arrangements, legislative compliance and regulatory matters.
Combined with her Real Estate expertise, Kristan has a strong corporate background and advises on property matters arising out of major corporate acquisitions, including the conduct of, and reporting on due diligence investigations.


William Poole - Associate Director, Residential Developments, CBRE
Will specialises in residential development valuations and feasibility studies, covering the full range of development sites for major lenders, development companies and investors.
Will provides advice on a diverse range of residential development projects throughout South-East Queensland, including low, medium and high rise developments, mixed use projects, englobo land, residential subdivisions and mixed use projects.
Will joined CBRE in 2008 and manages the residential development valuation team within the Brisbane office, being well versed in current market trends for the South-East Queensland and National residential development markets.
---