Description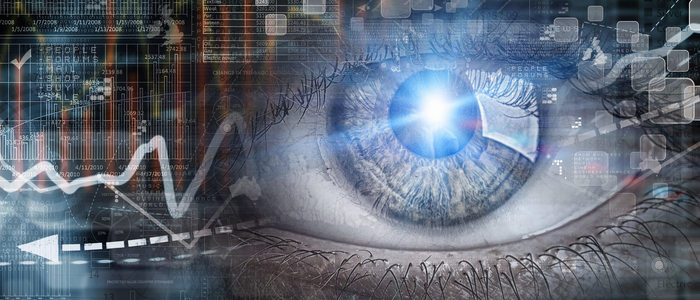 Dear reader,
Have you been curious about conversational hypnosis? Curious about how to adapt your hypnotic approach to be script free? Or maybe you just want to watch a master at work?
We are inviting you to attend our 1-day FREE event, to finally grasp the unlimited power of conversational hypnosis.
During the 6th to the 9th, the Conversational Hypnosis Academy will be on their Brisbane tour and certifying up and coming Hypnotists to world class status.
So we have decided to open up the doors ( for 1 day ) to you, so you can also be a part of this amazing training program.
By registering your FREE ticket you will have complete access to this 1day training event.
During this 1 day, you can interact, learn and master all the skills you need during the first day of this 4-day certification.
And YES if you love what you have learned during this first day, we will give you the opportunity to continue your study during the remainder of the course for only $79, and you can become internationally certified like the rest of your peers.

Think of this 1 day exclusive as your way to try, feel and experience conversational hypnosis in action.
What Makes This Program Unique

And why our students are so well respected in the industry

1. STRUCTURED STEP-BY-STEP TECHNIQUES:

We bring back to the basics and foundations of how to become a great Hypnotist. Without skipping a step or cutting edges we formulate an unbreakable foundation for you to build your hypnotic repartee on top of

2. TRAINED BY THE CREATOR OF THE PHITTR FORMULA

How else can you reach such a high level of hypnotic integrity and know how without being directly taught by the creator of the PHITTR formula and hypnosis pioneer Scott Jansen? Its real world experience meets real world application

3. 3 DAYS OF NONSTOP INSTRUCTIONS IN HYPNOTIC PRINCIPLES AND TECHNIQUES

Our goal has always been to deliver an event that would leave our students with a skill set that was instantly usable, and with the complete guide on how to use hypnosis in the 21st century. Some might say that too much information is confusing, we say that not enough information can be disastrous.

4. BONUS – SPOTTING UNCONSCIOUS MOMENTS

If you were looking to find a concept that would transform the way you become a professional Hypnotherapist in the shortest amount of time this is it. This uncanny concept has been the foundation for the Academy's success and has broken through the traditional hypnotic scene with an all mighty blow

5. OVER 12 HYPNOTIC INDUCTIONS

With power comes prestige, as you are trained with over 12 flexible inductions to suit any personality and to treat even the biggest issues your clients will hire you for.

--------------------------------------------------------------------------

Instructor Profile

Created With 17 Years Experience, Over 10,000 Therapy Hours And An International Reputation

This pioneering program is designed by an industry expert who credits much of his own success to the use of hypnosis in flourishing career. He brings over 17 years experience to teaching this program.

Scott Jansen formally found hypnosis from buying old VHS tapes of Dr. Milton Erickson from a garage sale, only later to find out that the seller was a personal student of Milton Erickson. These tapes provided a glimpse of the power of conversational and the uniqueness of hypnosis Scott had never witnessed before, and he was instantly hooked.

To only 12 months later ( at age 17 ) seeing his first paying client who opened up a career for Scott, from the success of the session, to spreading the word about a 17 year old kid. Within that following 12 months, Scott was so inundated with clients that he needed to refer them on to other therapists, which created a friendship and professional approach to the industry and other working Hypnotists.

In this program, Scott shows you his concrete structure and frameworks to hypnosis to suit a formal and casual setting, using mastered skills only experience could teach

Following the next 17 years. Scott becomes so well requested that his session rate was triple the average Hypnotist, and only acquired bookings from the socially elite, that could afford his prices.

This ranged from International celebrities, singers and entertainers, Australia Idol contestants, NFL and NHL sports stars, Business men and women, and even current and ex-Olympic athletes.

After a flourishing career, Scotts attention turned to giving back to the industry and opened an Academy to fill in the educational gap of hypnosis trainings, to within 2 years having personally certified close to 3000 students ( 2015 – 2016 ), indirectly trained over 35000 students through home-based courses worldwide, produced over 285 hours of audible content, and authored his first book.