Description
Don't miss out - Strategenics is thrilled to be hosting the first Atlassian user groups in Brisbane.
Here is your opportunity to talk all things Atlassian, to meet other user's, discuss your experiences and hear from others about Atlassian Software and much more. Take the time to hear different success stories and learn how you could to apply that to your organisation.
Topic: Unlocking the power of Agile
Description: Discover Atlassian's key recommendations on how to maximise your ongoing evolution of agile-ness. We'll review the historical impact of SDLC, why projects (really) fail when shifting away from Waterfall, and provide some of our own internal findings which yield several best practices.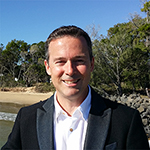 Speaker: Scott Goh-Davis is a Certified Scrum Master who has worked for major content management companies over the last 20 years. As part of the Solutions Engineering team based in Sydney, Scott collaborates with some of Atlassian's largest customers across APAC. Their environments encompass a mix of products which span Server, to Data Center, and Cloud offerings in a variety of configurations.
What to expect:
- Open discussion
- Knowledge sharing
- FREE drinks and snacks
- Friendly company
- Fun and laughter