CRESCENT MOON is a sublime blend of Butoh Dance, Theatre and Music Performance ...
About this Event
CRESCENT MOON is a sublime blend of Butoh dance, theatre and live music directed by renowned film actress Ling Cooper Tang and Butoh specialist Megan Janet White with music created by koto master Takako Nishibori, multi-instrumentalist Matt Hsu and Anthony Garcia.
Brisbane's evolving cultural and urban landscape are the backdrop for this contemporary performance.
Crescent Moon will tell a modern story of struggle and transformation, awakening and liberation as the ghosts of time and tradition are revealed through a commentary synthesis of imagery, sound, movement and traditional narrative.
The transcendent nature of exploratory arts practice will be on display as a culturally diverse and creatively complimentary collective of talented artists work together to shape the narrative and direction of this innovative interdisciplinary arts project. Journey into new worlds of blended mythology and practice.
Crescent Moon is the culmination of the BrisASIA LIVE residency.
Numbers Limited: Bookings Essential
This event is part of Brisbane City Council's BrisAsia Festival 2021, where you can experience the best of Asia right here in Brisbane. You can find out more about this year's festival by visiting Council's website.
ABOUT BrisAsia Festival is one of our cities premier cultural events celebrating Asian and intercultural arts, cuisine, culture and philosophy. From the ancient to the contemporary, community events, concerts, parties, discussion forums and creative sector engagement the festival aims to foster a shared sense of belonging—to celebrate and create life, art and culture together. Brought to you by Brisbane City Council and featuring more than 90 events in the month of February.
COVID Safety Protocols Updated Regularly
Brisbane City Council is following Queensland Health COVID-Safe guidelines. Please observe the current Queensland Health COVID-19 updates and restrictions for the Greater Brisbane area on the Queensland Health website
Produced by Sounds Across Oceans.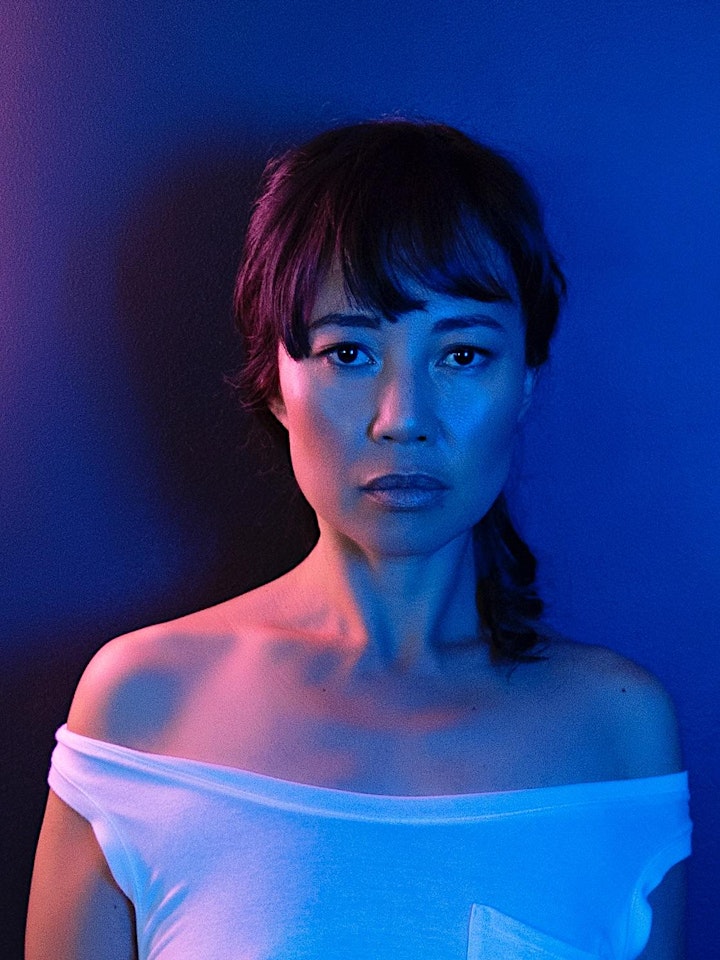 DIRECTOR - Ling Cooper Tang
Ling graduated from the QUT Acting Program in 1995 making her professional stage debut in Songket at the Sydney Opera House for Griffin Theatre Company. She worked with La Boite on David Williamson's Amigos, with Living Room Theatre in I Love Todd Sampson and with And Moor
Productions in Beautiful and The Ghostwriter for which she received a Matilda
Award nomination for best female actor. She was selected for the CAAP Director's Initiative at Queensland Theatre in 2018 and is currently participating in Queensland Theatre's Teaching Artist program. As a member of the Contemporary Asian Australian Performance group, she continues to advocate for diverse representation on our screens and stages.
Ling is most well-known for her television and film work. She played Dr Kylie Preece on popular drama All Saints and was also a main cast member of Breakers, Children' s Hospital and New Zealand's Spin Doctors. Recent television work includes A Sunburnt Christmas, The Gloaming, Seachange,
Harrow, The End, The Family Law, Miss Fisher's Modern Murders, Jane Campion's Top of the Lake- China Girl and Doctor Blake's Murder Mysteries. Ling's film work includes roles in Never Too Late, Ghostrider, Son of the Mask, Strange Planet and the award winning short Shockroom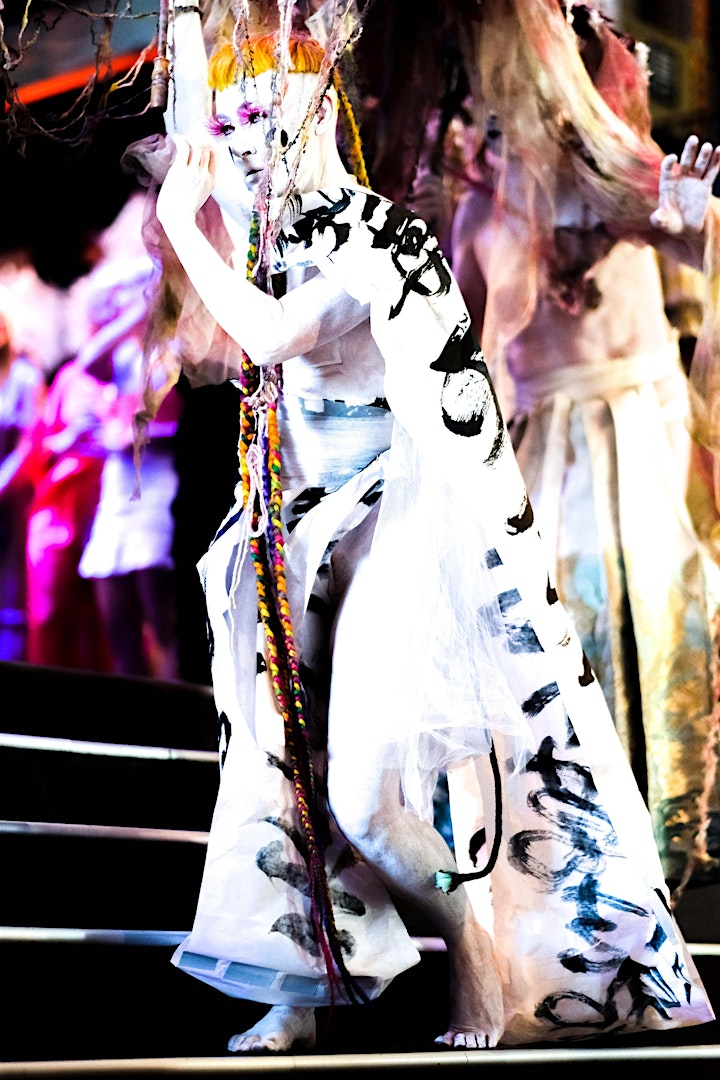 CO DIRECTOR Megan Janet White
Megan Janet White is a Brisbane based movement, costume and installation artist, drawing on Butoh Dance, Oki-do Yoga and contemporary pop-art fusion. She is the co-founder of 'Theatre of Thunder' Sonic Butoh performance troupe, a company member of OzFrank Theatre, and creative director of HAiKU Arts where she teaches Butoh Dance, Oki-do Yoga and hosts International Artists and projects. Megan's work is described as a billowing massacre of the senses, existing in a state of poetic rupture and transmutation that conjures an immersive 'body storm'.Megan has been teaching Oki-do Yoga and Butoh dance for the last 20 years in Brisbane.
Her study spans Australia, Europe and primarily Japan. Megan is the director of HAiKU Arts where she teaches and hosts workshops and performances.