Brighid's Fires of Healing and Transformation
About this event
Brighid, both the Goddess and the Saint, is associated with the sun and fire. In fact, her name is said to mean "fiery dart", and she is associated with "fiery pursuits" such as smithcrafting, as well as the inspirational "fires" of creativity.
While her sacred day of 1 February coincides with Imbolc, the commencement of Spring, in the Northern Hemisphere, for those of us in the South, it heralds in often the hottest month of the year where our southern land is prone to dangerous bushfires. Yet, our unique land relies on these fires for regeneration and transformation.
On Thursday, 3 February 2022, you are invited to take part in a special event focusing around honouring the sacred flames of Brighid, from her centre in Kildare (Ireland), as well as using this powerful energy to heal and truly transform yourself.
Burn away the stagnant and unwanted, and allow yourself to be transformed.
Venue: Isian Centre of Metaphysics (Parafield Gardens, Adelaide)
Investment: $30.00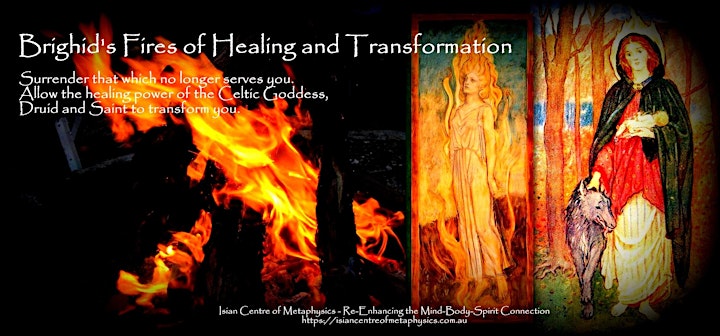 Organiser of Brighid's Fires of Healing and Transformation
Frances has been interested in mythology, metaphysics and esoteric mysticism for most of her adult life.  Holding a Bachelor's in Metaphysical Science and trained in various healing modalities, she is also an prolific writer having authored four books on earth-centric spiritualities and mythology, and has contributed essays to over 40 magazines and anthologies.  Frances is an experienced leader of ceremony and sacred ritual, has over 20 years experience reading tarot cards, and uses her interest in metaphysics and mythology to enhance, improve and empower the lives of other people.