Description
IT'S TIME TO BRIDGE THE GAP BETWEEN DIGITAL AND TRADITIONAL MARKETING FOR SMALL BUSINESSES.
Is digital marketing more important than traditional? Should you only focus on one over the other?
You have probably read an article somewhere or someone has told you that digital marketing is going to save your business. That it is the only place to sell yourself these days. Yes, it is true, we all spend a lot of time online doing day to day things, however, there are a lot of things we do offline as well. As we become more of a cross-platform consumer, so too should our marketing. By combining online and offline campaigns you will give your business the best opportunity to reach your target market.
In this ShopTalk, we will go through some strategies you can implement and get you thinking differently about the gap between digital and traditional marketing.
OUR GUEST SPEAKERS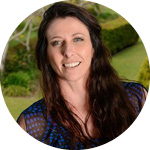 TRACIE EATON - DIRECTOR
TROVE ONLINE
Tracie has over 20 years experience in sales working in varied service industries from insurance and mortgages to medical equipment and telecommunications. And having worked in both SME and Corporate sectors, Tracie loves the idea of helping business owners grow and develop their business. Through Trove Online, Tracie offers training strategies that ensure online marketing such as SEO and adwords to businesses.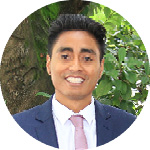 FABIO DOS REIS - MARKETING MANAGER
QUILL GROUP
Passionate for all things Marketing, Fabio has organically built his marketing career over the last 6 years. From starting his own marketing businesses whilst studying at Griffith University, to working as Marketing Coordinator for one of the world's largest hospitality companies, Wyndham, and now Marketing Manager for Quill Group managing a portfolio of 5 brands.